CBS Sunday Morning features BHS International Convention
Posted on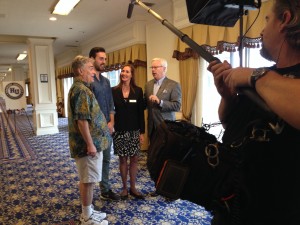 Subject as always to the whims of breaking news, look for a feature story this Sunday, April 29 on CBS Sunday Morning. Correspondent Barry Petersen explored all facets of our 2017 convention in Las Vegas, roaming from shows to late night tag sessions to Harmony University classes to the Saturday Night Spectacular, and was flat-out amazed at what he saw.
The rundown for the April 29 show notes:
MUSIC: Barbershop

In Las Vegas, at the annual convention of the Barbershop Harmony Society, the boys of four-part harmony packed them in. Barry Petersen checks out the acts large and small, and asks, in these polarized times, who couldn't use a little more harmony?

For more info:
Set the DVR, and be sure to follow CBS Sunday Morning on Facebook.