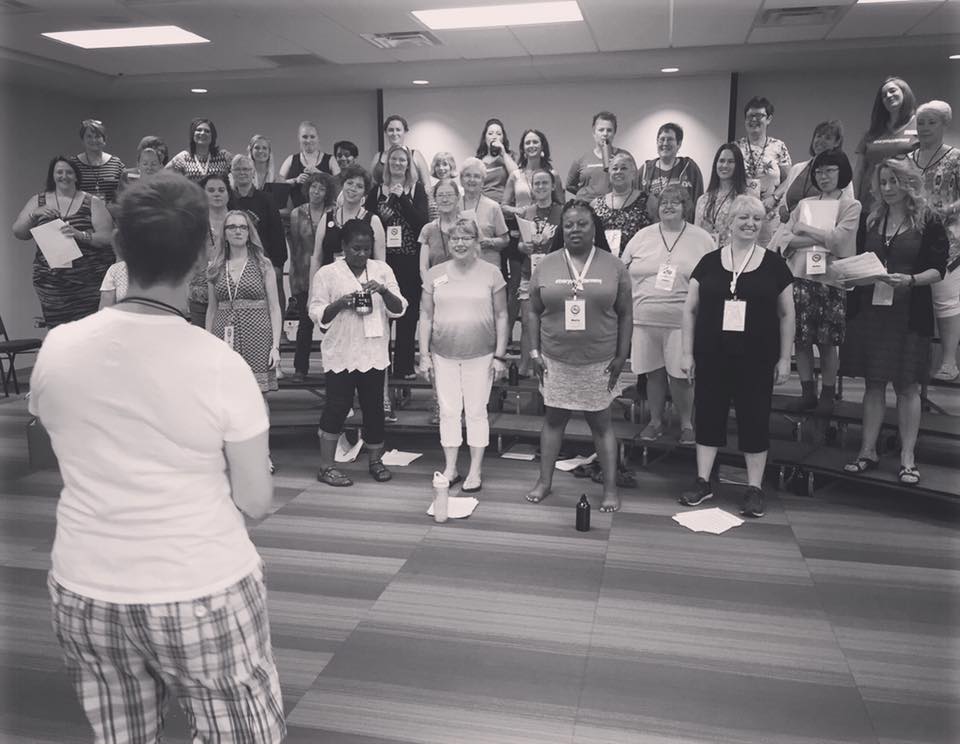 Women's Honors Chorus
This is our third year offering an adult chorus for women, and we are hoping our attendees who have not had the chance to sing in an ensemble like this will take advantage of time with these fantastic instructors and fellow singers!  
We welcome all women of any age who are interested in having a great time singing with other women while learning a ton about rehearsal techniques and how our team can elevate your understanding of ensemble singing and performance.  
The women's honor chorus has no audition, and we welcome both HU women AND women in the greater Nashville area that would like to join us for the joy!  Rehearsals are Monday-Friday, 2 to 4 pm, and we will sing on the Saturday night show!
You are welcome to sign up for Honors Chorus if you are in chorus or quartet college (we get a lot of our people from these areas), or simply want to sing in an elite ensemble during the week. 
More information coming soon.