January 16-21, 2018 in Orange County, CA
Fire Up Your Singers With the Premier Destination Event
Costa Mesa in beautiful Orange County, CA hosts the 2018 Youth Chorus Festival, with all events taking place in the incomparable Renée and Henry Segerstrom Concert Hall, one of the most incredible concert halls in the country.
Come be a part of a festival that has over a decade of rich history, has brought choruses together from all over the world, and has attracted guests and clinicians such as Godfather of A Cappella Deke Sharon (producer of the Pitch Perfect movies), American Choral Directors Association executive director Dr. Tim Sharp, and Choir of the World Champions Westminster Chorus.
What's new for the 2017 Youth Chorus Festival (And beyond)…
Youth Chorus Festival Details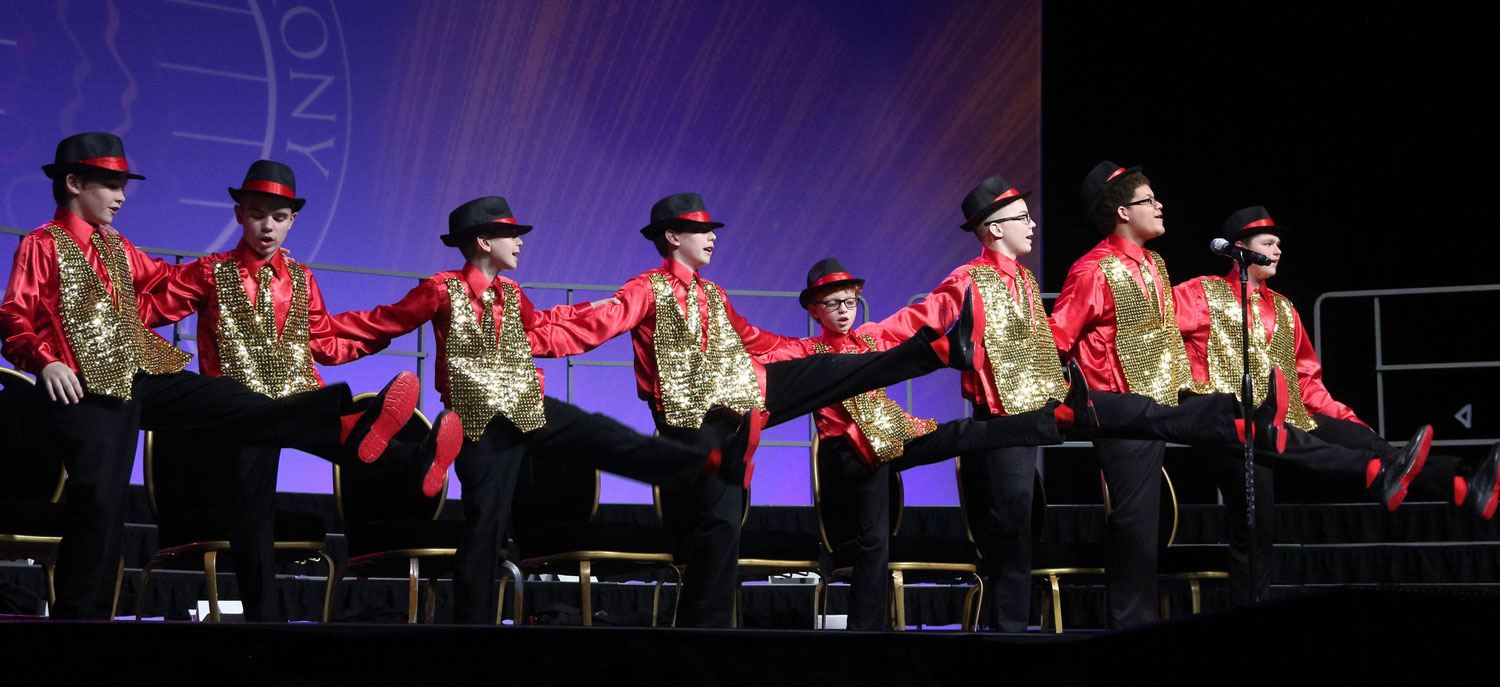 At least 12+ Singers, Ages 25 and Under, perform 3 songs
The International Youth Barbershop Chorus Festival is for ensembles of 12 or more singers, age 25 or under.  Each chorus performs three songs during the festival: two contestable barbershop songs, and a third song can be absolutely anything a cappella.
3 mass chorus songs
All choruses will also be expected to learn three mass chorus songs to be sung throughout the weekend, with more than 500 other young harmonizers from around the world.
4 Days, 3 Nights
All ensembles will be expected to arrive Thursday early afternoon, participate in the festival on Friday and other events on Saturday and depart Sunday morning. 
Finances
There is a $300 fee to register your group, but the good news is, we will cover the cost of convention registration, show tickets, and other festival accommodations, including paying for your hotel accommodations (4 to a room), thanks to the generous donors of Harmony Foundation International.  You would only be responsible for your travel and food.
Participation in the Festival includes:
Performance in an international a cappella music festival
Positive, constructive adjudication from three different judges (one judge per scoring category)
Professional performance recording
Meaningful awards for all participants
Audience-voted awards
Trophies for each of the "Plateau" winners
FREE admission to professional-quality barbershop shows featuring top quartets 
Optional group photos from the Festival performance
3 nights stay in a luxury hotel for each singer and chorus director
Opportunity for students to demonstrate competence in National Standards #1, 3, 5, 6, 7, and 9
Opportunity for music educators to earn continuing education scholarships and CEU
We are currently accepting initial applications to gauge interest among performers we may invite. Questions? Contact our Outreach team at 800-876-SING or email outreach@barbershop.org for details.
Watch great youth choruses
What educators should know about barbershop
Youth chorus singers talk about why they barbershop