The best week of the year at the best prices of the year!
Act now to reserve your seat for a week of incredible performances.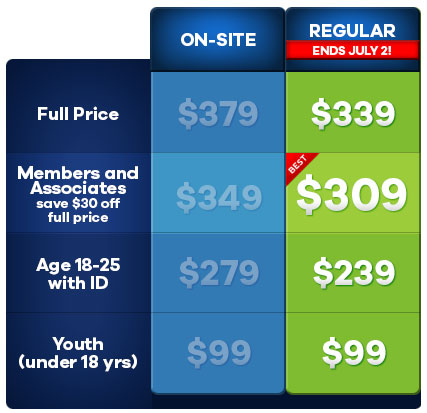 GENERAL REGISTRATION
$99-$339
VIP REGISTRATION
$99-$339 (AIC, President's Council, Official Society VIPs)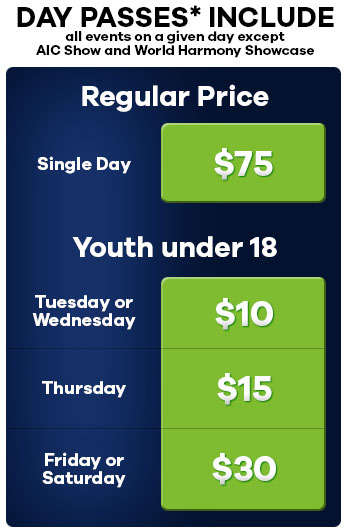 Day Passes (for individual contest sessions) will be available starting Tuesday, May 29th!
On sale May 29, subject to availability.
Note that Day Pass seats are in a designated area in rear of hall, so you should not expect seats adjacent to full registrations.
For best seating option, purchase a full registration.