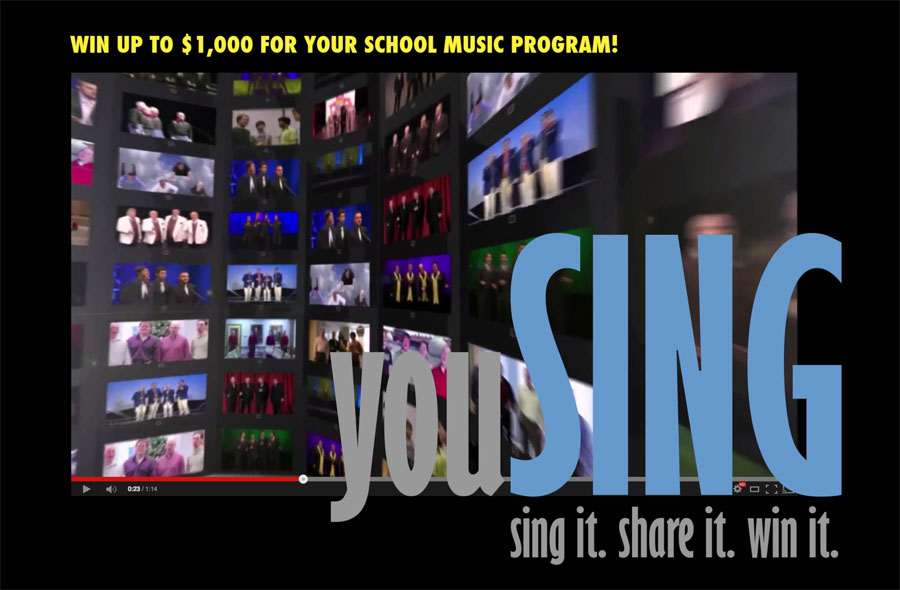 Love from the very first chord
Barbershop music is easy to learn and fun to sing, and once you try it, you'll be hooked on the feeling that tight harmonies bring.
To get a taste of it, try out a few songs FREE, with FREE learning tracks on CD. Then, show off your stuff and take a shot at winning up to a thousand dollars for your school's music program!
EASY TO ENTER
Record your group singing one of the youSING contest songs. It doesn't have to be a professional recording, so have fun with it.
Post your video on YouTube.
Complete the youSing submission form (coming January 2018!)
Show your friends! Winners determined by YouTube views and YouTube Likes.
The new youSING Contest will open for submissions in Janaury 2018, but you can request your FREE music NOW!