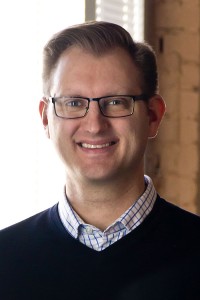 Greetings Barbershop Arrangers!
As many of you are aware, I was hired in January as the new Arranger & Repertoire Manager here at the Barbershop Harmony Society. I wish that I could call each of you personally to introduce myself and let you know what's going on, but since there are over 600 of you(!) and only one of me, I thought this post made a little more sense. I have spent the last couple of months immersing myself in the day-to-day job, learning, observing, listening, and absorbing all that I can in the wonderful world of barbershop, which is brand new to me, and I'm really enjoying it. I've been fortunate to meet and/or speak with several of you, and hope to have the chance to meet many more of you here in Nashville this summer at International and Harmony U. Until then, I wanted to reach out and open a dialogue that will hopefully be beneficial to all of us as we move forward together.
First off, let me say that I am very excited to be here! I come from primarily a music publishing background and have been arranging, orchestrating, editing, playing, and working in the music business here in Nashville for the last 15+ years. I can tell you that I have rarely seen the heart, commitment, and pursuit of singing that the barbershop community is so passionate about, and I'm thrilled to be part of the team here at Harmony Hall. I've been especially impressed with the level of arranging talent that I have seen so far, not only for the contest stage, but also in the context of the general music catalogs. My main responsibilities include functioning as curator for our published catalog and to be the Society's primary liaison to the barbershop arranging community. These roles go hand-in-hand and I believe that success will require a healthy and positive working relationship with arrangers like you! Simply put: if you're a barbershop arranger, I'm your guy here at BHS.
In the interest of transparency, I plan to add future posts covering a variety of topics including our newly-implemented song selection process, updates on our developing relationship with Hal Leonard, thoughts on just what "A&R" actually means, and other information that relates to arrangers and the Society. For now though, if you have a question, comment, or even a song suggestion, send it my way! If you're working on something cool, let me know! I encourage you to keep using the arranger's Facebook group page to collaborate and communicate, and please feel free to email me anytime at sharris@barbershop.org.
I know you are all aware of the buzz around a cappella music these days and we have a unique opportunity to provide great barbershop arrangements that promote and encourage lifelong singing in more ways than ever before. Let's select great songs and create the best arrangements that we can so that that mission is as successful as it can be. It all starts with us!
Exciting times ahead, folks. Looking forward to the journey with you.
-Scott Harris, A&R Manager
sharris@barbershop.org