We've received a number of frequently asked questions related to the new BHS Member Center these last few weeks, specific to your role as a chapter or district leader and wanted to take the opportunity to share some additional information & resources with you.
Available online are training videos and documentation on how to utilize the Member Center as a chapter or district leader: help.barbershop.org
Updating Chapter Contact Information & Visitor Information
Please take a few moments and review your chapter profile in the Member Center. It is important that this information is up to date, so that our staff, our districts, our members/associates and even people who are interested in visiting or finding a local chapter can reach out.
To update and review, log in by visiting: members.barbershop.org and selecting on the left-hand side Chapters -> My Chapters.
Chapters now can designate generic chapter contact information (instead of it being determined by a particular role in our system.) Chapters can provide a contact email address, phone number and fax number (if applicable), to display publicly. This same area also hosts website and social media information for your chapter.
The Visitor Information section now replaces the area where your meeting date and time would display in our former system. Further, this new functionality provides a designated area for you to provide custom and additional instructions. Here are some common examples of what can be added to this area:
"We meet on Tuesdays at 7:00 pm"

"Enter through the Backdoor"

"We enjoy singing in the community and do not meet every Tuesday night. Please contact us prior to visiting!"

" We have a holiday show coming up this December. Join us on Tuesday nights at 7:00 pm for a time of fellowship, singing, and community"
For a specific tutorial on how to update your chapter contact information or visitor information, visit: http://help.barbershop.org/article/9-chapter-general-profile
Adding New or Existing Members to Your Chapter Online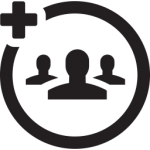 New or Existing Members (with the exception of transfer applications) can now be added to your chapter using the Member Center! For a tutorial on how a Chapter Secretary can add a member online, visit: http://help.barbershop.org/article/22-chapter-add-a-member
Our goal is to make it easier for Chapter Secretaries to add members without the hassle or responsibility of managing paper applications that host sensitive information (birthdays, credit card information, addresses, etc.) You can add members using your computer, tablet, OR mobile device. The information that you need to add a member:
First and Last Name

Email Address

Birthday
The new member will then be invited to finish their application online, providing information such as their contact phone number, address, etc. (the same information found on a paper application!) as well as pay directly for their membership.
Paper Membership Applications Still Accepted!
Paper BHS Membership Applications will continue to be accepted, but a check fee of $10 will be added for those who choose to pay by check.
IMPORTANT NOTE: The paper BHS Membership Application has been revised. To download the newest Membership Application, please CLICK HERE. (BHS Chapter Leaders: please visit Doc Center for all updated Membership materials).
PLEASE DISCARD ALL FORMER COPIES OF THE BHS MEMBERSHIP APPLICATION.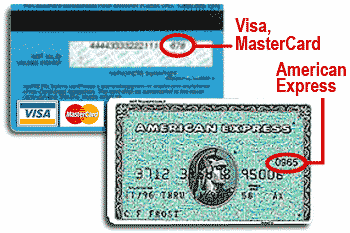 For increased security of processing credit cards, the new Membership Applications asks for a CVV number. The CVV (Card Verification Value) is the three digit code (for VISA, Mastercard, or Discover) or four digit code (for American Express) on the back of the credit card. Please assist us in ensuring that the CVV code is written on the paper applications.
Reminder About our BHS Privacy Policy
As a friendly reminder, we have shared our privacy policy which can be found here: https://members.barbershop.org/pages/data-privacy
This policy explains how we collect, use, disclose, and safeguard our member's information when visiting our website members.barbershop.org, including any other media form, media channel, mobile website, or mobile application related or connected.
Member Center Virtual Info & Tutorial Sessions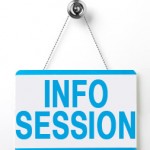 This past week and for the month of August, we are hosting online video sessions to provide more comprehensive assistance and training. Here you will be able to video chat with someone who can answer your questions and show you how to navigate the Member Center. These are available on a first come, first served basis on Mondays, Wednesdays, and Fridays beginning August 2 from 1 p.m. - 1:30 p.m. CDT.
To join these webinars on a Monday, Wednesday or Friday (from 1:00 p.m. - 1:30 p.m. CDT), CLICK HERE
Reporting Issues & Feedback
If you experience any technical or other errors while using the system, please contact us at customerservice@barbershop.org or call 800.876.SING.
If you have any suggested feedback or areas of improvement for the Member Center, we encourage you to utilize our feedback form found by CLICKING HERE.
Thank You!
Caki Gray
Director of Membership
Barbershop Harmony Society
customerservice@barbershop.org