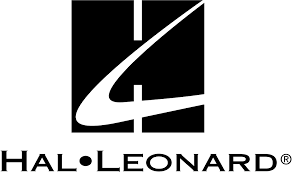 Greetings BHS Arrangers!
Because the world of print licensing can be both complicated and confusing, I wanted to stop, check in, make sure you are clear what is BHS policy and what is mandated by copyright law. As you all know, the publishing industry has changed significantly. In the past they were making so much money they didn't care about smaller groups like BHS. Times have radically changed, and publishers are now aggressively protecting the catalog of songs they own. It has impacted us all. It's not right or wrong…it's simply real.
I am reaching out to you today to provide an update on our Hal Leonard Unpub-to-Pub transition project. My hope is you will familiarize yourself with the materials I will share below, understand that almost all of this is not BHS doing something to arrangers to make more money, but is instead about BHS being in compliance with contractual obligations and copyright law. Some of the law we don't like, but we will follow the law to protect our BHS assets, future, and your arrangements.
We are to the point where we have a full listing of the first round of titles that we are publishing from the Hal Leonard "unpublished" catalog and subsequently, the HL titles that will be moved to "special order" status as of Jan. 1, 2018. (In fact, you may have already noticed that some arrangements have started to appear on the BHS website as "Published". That will continue to happen from now through the end of the month and beyond.)
The most important thing to understand about this project is that this is a FIRST PASS at the transition of these legacy Hal Leonard titles. In the future, we will review and add more of these titles, but we have taken the last year to move over 400 titles over to published. (An enormous recognition to Wayne Grimmer, who joined my team specifically for this project. Wayne updated, reformatted, and edited these charts at a record pace and did so with excellence and the utmost professionalism!)
As the FAQ sheet for this project states, I acknowledge that we may have missed some charts that very likely deserve to be published. However, given the sheer volume of titles (approx. 1,700) which have taken over a year to review, edit, and prepare, we had to draw a cutoff line somewhere. The Special Order list will be a valuable resource to refer to as we move ahead and continue to make decisions about which Published titles we make available each quarter.
Please help me out by considering the following:
1) If your arrangement(s) appear on the Special Order sheet, please do not take it personally! If you feel strongly that an arrangement of yours (or someone else's) deserves to be published, simply let me know. As long as the title isn't already represented in some way in the Published catalog and is generally accessible to a broad range of singers, I promise we will review it for possible publication in the future.
2) You will see many popular song titles on the Special Order list that could potentially send off rockets of outrage in your brain. If this happens, please remain calm! In many cases, we already have at least one published arrangement of that particular song and the version being moved to Special Order is either too similar to the already-published version or too customized or difficult to make it compelling enough to publish. In other words, search shop.barbershop.org before you suggest that a Special Order title be published from the list…in many cases, it already is…it's just the particular arrangement is moving to special order. You are still free to suggest it be considered for publication, I simply ask that you take the step of searching the marketplace website first.
(And remember, I'm not expecting to bat a thousand here, so I fully expect to continue to find great charts to add from the Special Order list and welcome your assistance with that!)
3) All the titles represented here were cleared under the OLD Hal Leonard contract (pre-July 2015) and are currently available to the public through December 31, 2017. Any HL-controlled arrangements cleared since then is outside the scope of this project, and are already classified as Special Order. Once the transition has been made (Jan. 2018), we will merge both lists so that the HL-controlled Special Order list is complete and current. That list will be added to as often as new arrangements come in and will be a valuable reference tool when considering arrangements for possible publication moving forward.
4) This project was initiated to comply with the contractual obligations we have with Hal Leonard. Beginning Jan. 1, 2018, we are no longer allowed to offer any HL-controlled copyrights under the "Unpublished" classification from our Marketplace website. In case you need a refresher on the project information shared previously, please CLICK HERE for more in-depth explanation. Also, CLICK HERE for the FAQ page created to answer any additional questions you might have.
The two links below are specifically sorted to be viewed by arrangers, so they are in alpha order by Arranger Name. (The Special Order list we share publicly will be exactly the same, only sorted alpha by Title). Here are the song lists for your review:
Hal Leonard titles (formerly Unpublished) selected for Publication
https://docs.google.com/spreadsheets/d/1kVXXCUyZuh-hwhMujsvK6IGwA3Xgw4qHrMsaIJdq4z0/edit?usp=sharing
Hal Leonard titles moving to Special Order status as of Jan. 1, 2018 (remember: these titles are still eligible to be published in the future!)
https://docs.google.com/spreadsheets/d/104nX7ssQkyYKD_0XPM9y5T2lCyiPR9_f1kFEpeBm_l0/edit?usp=sharing

I want to thank each of you for being so patient with this process that has taken over a year to get to this point. We want to ensure that we are making the very best arrangements available to anyone interested in this great art form and you all are an integral part of doing just that. I appreciate each one of you more than you know.
Most sincerely,
Scott Harris
Arranger & Repertoire Manager
Barbershop Harmony Society
library@barbershop.org | 800.876.7464