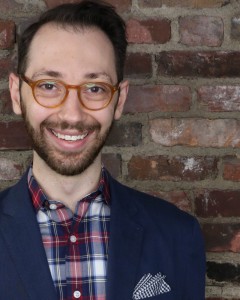 James Pennington has assumed the new position of Chapter Success Manager at the Barbershop Harmony Society. In this role, he will spearhead the development and management of training materials and best practices for chapter leaders. He will also manage the Healthy Chapter Initiative, providing resources and support for chapter leaders and advocating for the success of our diverse chapters across the US and Canada.
"The local chapter is the lifeblood of the Barbershop Harmony Society, and no two chapters are the same," says James. "It's part of what makes BHS so special to me. Every chapter, wherever you go, is unique. The opportunity to work with chapter leaders to provide them the resources and support they need to succeed on their own terms is thrilling, and I can't wait to dig in."
You may know James from his previous role at Harmony Foundation International as Donor Care Center Manager, where he served as a hub between the Foundation and its donors since August 2014. He had previously spent several years as a print journalist and editor covering college athletics, primarily men's college basketball, in his home state of Kentucky. (No, you don't want his bracket advice when March Madness rolls around.)
He's eager to combine his professional experience in publications and his perspective as a 12-year BHS member and chapter leader in this new role. James has served in many roles in the Elizabethtown, Ky. chapter (Kentucky Vocal Union) since the chapter's beginnings in 2006, including assistant musical director, interim musical director and chapter president.
James and his wife, BHS application developer Annie Pennington, live in Nashville. His hobbies include singing, running, reading and watching hockey or baseball, though he rarely does them all at the same time.