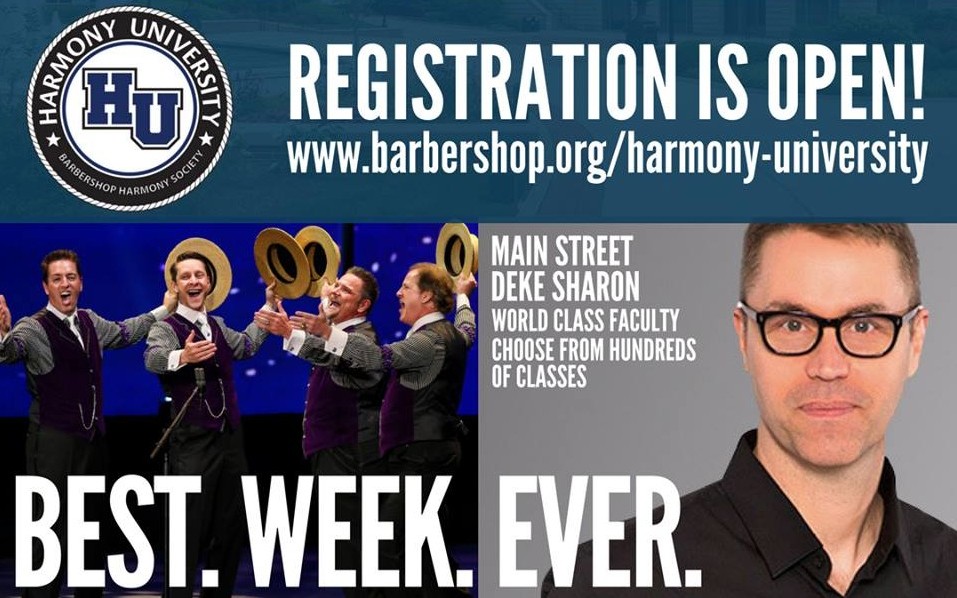 ---
The ultimate education experience for singers, educators, directors, leaders… and YOU. 
Belmont University, Nashville, TN 
July 22 – 29, 2018
Enroll and save your spot with your tuition starting on December 1, 2017
Select your specific classes in February of 2018!
All 20 quartet slots are filled for 2018, waitlist available. 
All 6 of our chorus slots are filled for 2018.  
Follow your own barbershop dreams with more than 600 classes
Choose from six schools in one!
Mix courses to meet your needs 
Bonus lunchtime, early morning, and late-night electives
Private instruction in arranging, conducting, performing, and voice available
Colleges: Tracks and Curriculum
DIRECTOR'S COLLEGE
A course track to grow directors of ALL levels, includes core classes and electives.