We're excited to see some of the Youth Choruses are seizing the opportunity to share their story with local media before heading out to the festival. (Need help? Email pr@barbershop.org for ideas.)
Harmonic Collective owns this one. The chorus had also previously released an intro video that's racking up hits on YouTube alongside other choruses. And HC member Jon Lunden hits it square between the yes with his remark:
"It's kind of like the passing of the torch event for barbershop. All the older generations are passing it on to the youth."
Bravo to director Sky Harris and the guys!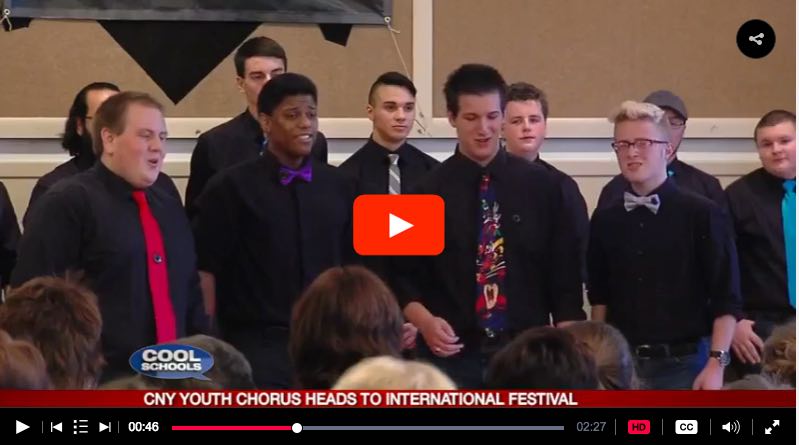 via CNY youth chorus competing at international festival in Nevada -.