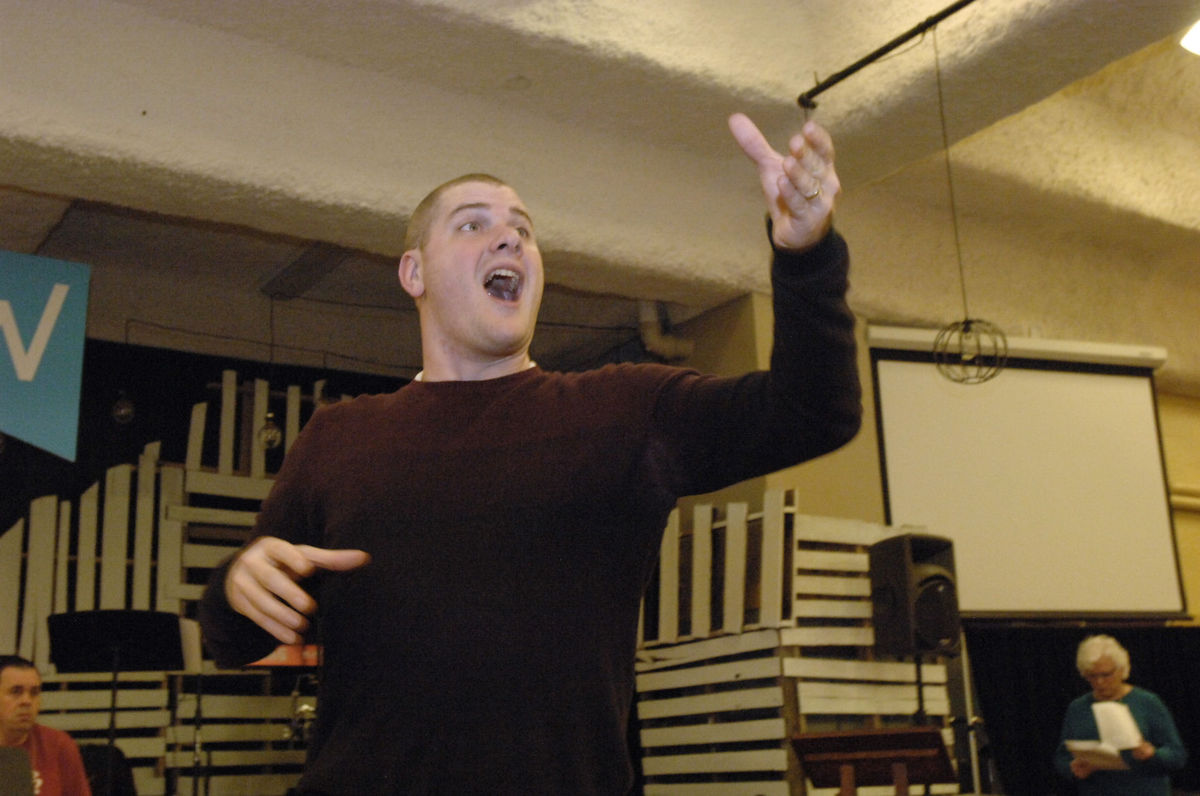 Chapter milestone anniversaries are always occasion for press coverage, and this clip featuring the Sound of Illinois is a textbook case: history, forward vision, collaboration with a strong local musical partner (University of Illinois Varsity Men's Glee Club.)
The legend goes that barbershopping came to the Twin Cities as a result of a 1941 visit to the Gipps Brewery in Peoria by Earl Bach, attorney for the Bloomington-Normal Sanitation District, and Paul Jefferson, an insurance agent.

"They were greatly surprised upon their arrival at the brewery to discover the place densely populated with men who were lustily raising their voices in song ... and not Old English madrigals," wrote chorus member Joe Bunting in the group's official history, "The Birth of the SPEBSQSA in Bloomington."

Inquiries by the visitors revealed that the lusty vocalizers were members of an obscure cabal known as the Society for the Preservation of. etc., etc.

via In harmony: Barbershoppers still singing on the razor's edge | Entertainment | pantagraph.com.
Updated March 24: SoI is on a roll-- they also garnered this great spread in Limited, a local magazine from the same publisher.