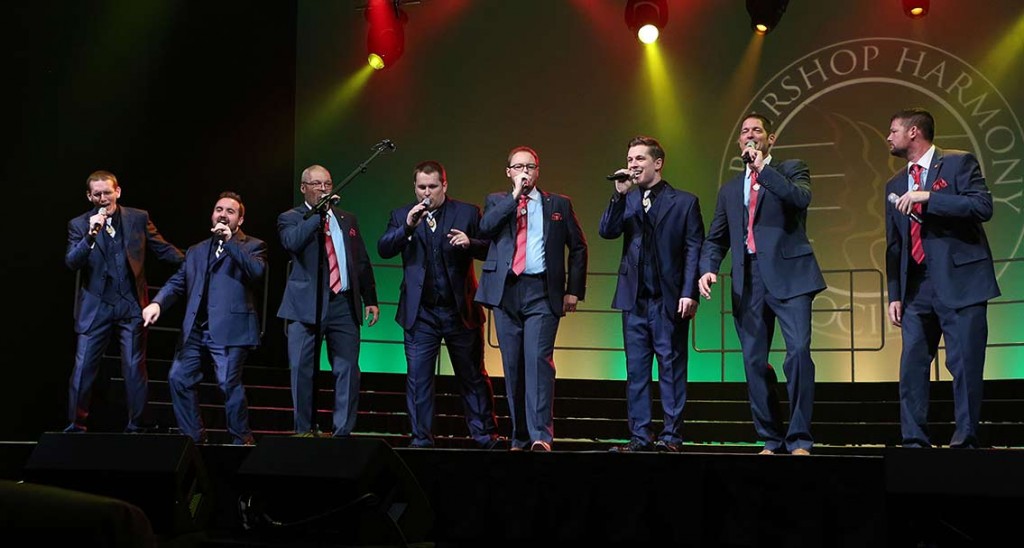 Instant Classic and Forefront have always had a close – yet somewhat competitive – "barbershop bromance."
The Hughes brothers and the Kitzmiller brothers tagged into the wee hours at many Cardinal District competitions and events. And the two quartets competed against each other many times at the district and international levels. Drew even served as one of Instant Classic's coaches.
"Forefront always represented where we wanted to be as a quartet," Theo Hicks, lead of Instant Classic, said. "Therefore, it was always a fun game to aim for just above where they were."
And, at the 2015 competition in Pittsburgh, Instant Classic aimed and landed just above Forefront, taking the gold by 11 points.
"It was such a rush of emotions--excitement, disbelief, and guilt," Theo said. "Excited to be champions, but guilt that it was "their turn" and we messed it up! We honestly thought they would hate us!"
In fact, on the drive home from Pittsburgh, Drew called Theo asking him to arrange a song for Forefront, and both quartets spent portions of the drive home trying to figure out what that song would be! They later learned an eight-part arrangement for the Midwinter Convention, sang on several shows together, and Forefront even asked Instant Classic for coaching.
"The friendship between the two quartets flourished more than I ever expected it to," said Drew. "Looking back, had we won in Pittsburgh, I don't think the two quartets would have ended up as close."
Theo agrees. "It was the best feeling in the world to put their new gold medals around their necks when they won," he said.