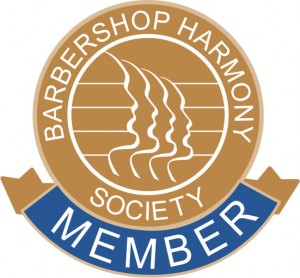 If you are attending the 2017 International Convention in Las Vegas this July, be sure to check out our Membership Booth located in the Registration/Marketplace area. Whether you are a member or an associate, a quartetter or just a Barbershop aficionado, there is fun to be had. We're excited to present our members, associates, and registered quartets with a logo sticker for your badge to show off your BHS pride just for being with us.
And that's not all!
Show us your Marketplace receipt and be entered into

a drawing to have your Society dues waived

for a year

PRO TIP: Members and Associates can enjoy an

extra 5% off

on Thursday, July 6th and Friday, July 7th from 2pm-4pm

Take a one question survey and be entered to

win a prize

Get a

sneak peek at our brand new Member Center

going live post-convention

Visit the Membership Booth with your quartet, sing a tag, and you might win a free chart of your choice from Marketplace! (See Caki Gray at the Membership Booth for more details and to enter!)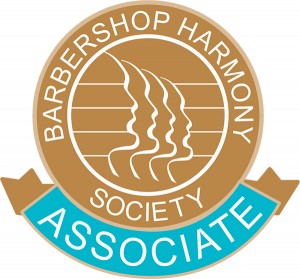 Not a member or an associate? We've got opportunities and excitement for you, too. We're waiving the enrollment fee for everyone who joins online or in person from July 1st-15th (www.barbershop.org/join-us). And, we will have prizes for new sign-ups throughout the week!
First member and associate to sign up online (we'll mail your prize)

First member and associate to sign up at the Membership Booth

First person under 15 to sign up at the Membership Booth

First person over 70 to sign up at the Membership Booth

First reinstated member and associate to sign up (online or at the Membership Booth)

First family pair to sign up at the Membership Booth will each get a prize (father, son, daughter, mother, sister, brother, husband, wife, boyfriend, girlfriend, etc.)

Plus, one random prize each day of the convention for the person who signs up closest to a secret predesignated time