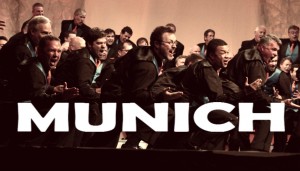 Ambassadors of Harmony, 2012 International Chorus Champions
Ambassadors of Harmony, Crossroads, and Double Date head to Germany and the BING (Barbershop In Germany) convention in just a few short weeks. This roster of gold medalists headline the finale show... and you can watch LIVE!
Three local groups are preparing to travel to Munich, Germany in early March to perform in Barbershop Musikfestival 2016. The main event of the biennial festival is the World Mixed Quartet Contest, and also includes the German Quartet Contest, and the German Chorus Contest. The St. Louis groups are all past or present world or international champions and were invited to perform in the Show der Champions. The show will be broadcast live across Germany.
Tune in online March 5th at 12:30pm St. Louis time at: https://www.br-klassik.de/programm/livestream/ausstrahlung-624338.html to see the live video feed.
via Ambassadors of Harmony Blog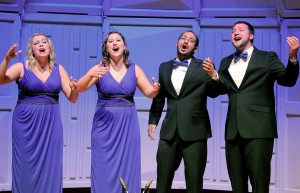 Double Date, 2015 World Mixed Quartet Champions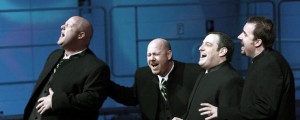 Crossroads, 2009 BHS International Quartet Champion