Why YOU Should Attend the 2018 Leadership Summit!
Posted on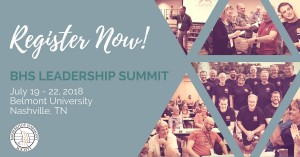 Are you a chapter or district leader looking to hone your skills? Are you a team member who is interested in future leadership opportunities? Whether you are already in a leadership role or are just interested in learning more, the BHS Leadership Summit brings together leaders and aspiring leaders from all organizational levels and backgrounds.  
Designed to provide you with as many formal and informal learning opportunities as possible, this year's Leadership Summit will focus on our strategic vision: Everyone in Harmony and will challenge participants to ask key questions like:
Who are we as a chapter, and why do we exist? (The answer to this question will be specifically addressed for chapter leaders in THINK! – a facilitated examination of your chapter, including a review of your existing programs and operations and how they do or do not support your identity.)

Are we inspiring and expanding the impact of barbershop singing to the broader community?

How do our activities align with the strategic vision?
There is so muc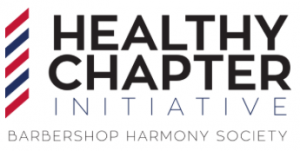 h to learn! Here are our top five reasons why YOU should attend the 2018 Leadership Summit:
Preview the latest leadership curriculum offerings from BHS and learn how to translate your vision – whether of a healthy chapter or a thriving district – into reality. Perhaps you might want to bring some of these courses to your next district leadership academy!

Interact face to face with BHS staff and other district and chapter leaders.  This is the perfect time to get answers to all those pressing barbershop questions you've harbored for so long!

Meet with leadership operations team members to learn ways to include other BHS Healthy Chapter Initiatives into your upcoming district schools.

Understand your approach to leadership and learn how to empower others. You'll have time to organize and prioritize your barbershop thoughts and finally answer the question, "What do I do next?"

Experience the fun and fellowship of barbershop on the beautiful Belmont University campus in Nashville, TN. It's hard to believe that college cafeteria food can taste good (it can!) and the new dining hall itself offers the best atmosphere possible for meal-time meetings or catching up with old friends.

 
The Leadership Summit is designed to provide opportunities for leaders to attain a new level of achievement with regards to their personal leadership skill set.  We strive to inspire and educate all leaders!
Come for the Leadership Summit….stay for Harmony University! Register today to attend the Leadership Summit July 19-22, 2018 at Belmont University in Nashville, and stay on campus (in the same dorm room!)  July 23 – 29 for a week of singing, fun, and learning at Harmony University.