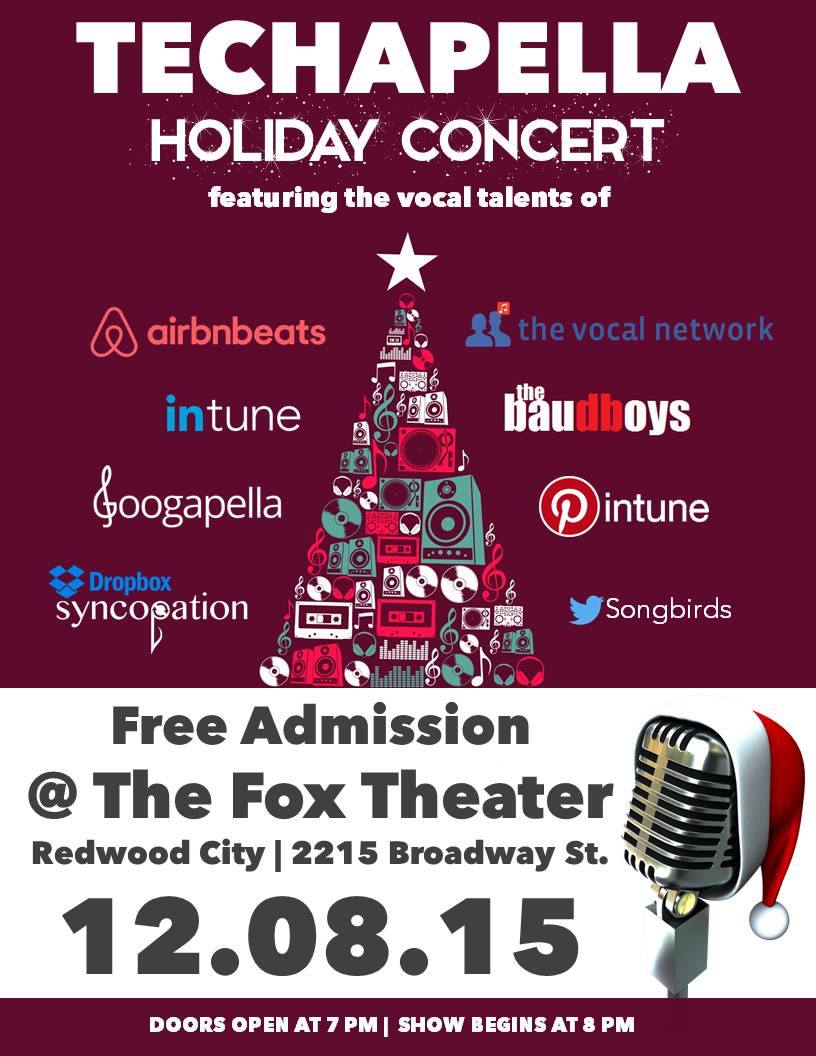 You've heard about all of the creative perks offered by tech companies to keep their employees engaged and connected. But did you know that most have an in-house a cappella group? Check out this list:
Googapella (Google)
InTune (LinkedIn)
Songbirds (Twitter)
The Vocal Network (Facebook)
The Baudboys (Microsoft)
Syncopation (Dropbox)
Airbnbeats (Airbnb)
Pin Tune (Pinterest)
If you're a fellow Silicon Valley resident, catch them all performing on a free holiday show this December, hosted by none other than Deke Sharon. Maybe you'll learn a few tech pointers, too!
Maybe your office needs its own quartet?!? The holiday party will never be the same!