The Barbershop Harmony Society is excited about our continued partnership with AHSOW. As we continue to develop our membership services, we want to reaffirm our commitment to you as a woodshedder.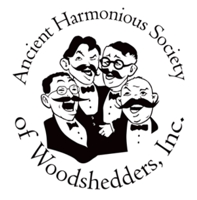 As a part of our partnership, BHS currently collects your annual dues (still a bargain at $10) on behalf of AHSOW. BHS also provides a room for woodshedding at each of our three major events -- the Midwinter convention, International convention, and Harmony University.
BHS recently embarked on a massive revamping of our former membership system (eBiz) to create the new
Member Center
. If you've tried to renew your AHSOW membership from July 11, 2017 until January 8, 2018, you would have discovered that this option was not available.
Now that the Member Center is launched, we have again made it possible to renew your AHSOW membership online, and we encourage you to do so by logging into the Member Center. You will see a prompt on the top of the screen, which will guide you to paying for your AHSOW membership.

If you were not due to renew your BHS dues from July 11, 2017, until January 8, 2018, then the next time you go to renew your Barbershop Harmony Society dues your AHSOW membership will be listed with your other membership subscriptions (Society, District, or Chapter). If you'd no longer like to be a member of AHSOW, please contact the BHS Customer Service Team at customerservice@barbershop.org.

Click Here for Step-By-Step Tutorial
If you have questions or are in need of assistance, please contact the Customer Service team at customerservice@barbershop.org or 800.876.7464.
We look forward to continuing our partnership with AHSOW and we thank you for your patience during this transition period.