by Wayne Grimmer, BHS Outreach Music Educator.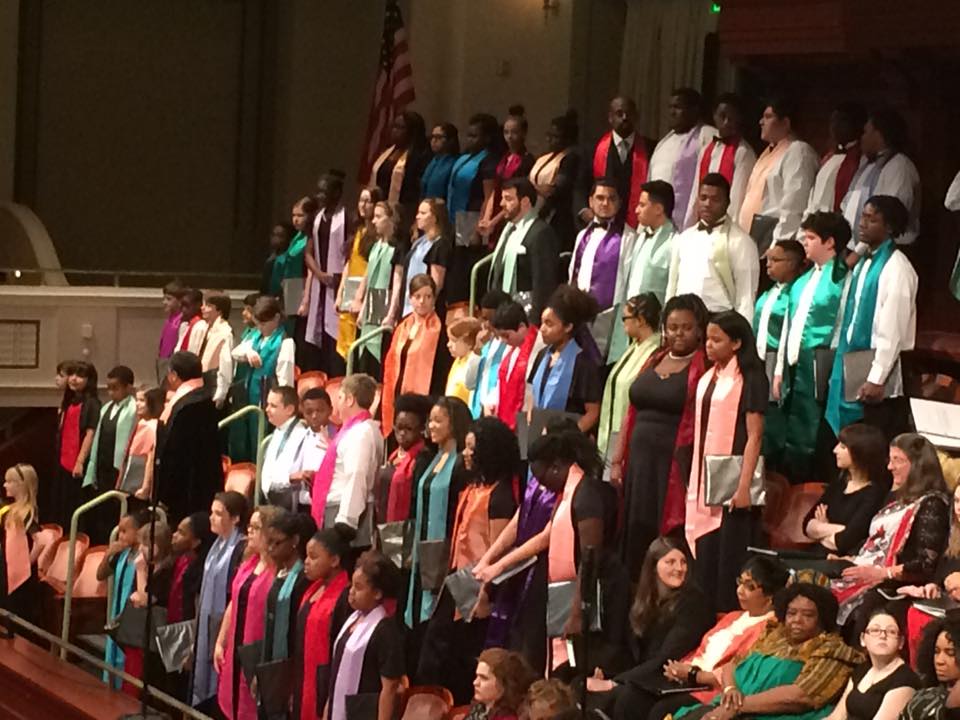 Some of you might know that I am able to work with Choral Arts Link in their preparation of the MLK Concert: Let Freedom Sing! It is held every year on the Sunday preceding the Dr. Martin Luther King Jr. holiday. This year, over 80 kids participated from all over MNPS and a few private schools. I am truly blessed to work with and perform with these students and their teachers. We all learned from each other and I can't wait to continue working with them, as all have stressed numerous times how much they want help and want to sing some barbershop in their programs.
Margaret Campbelle-Holman, founder of Choral Arts Link, and I (along with the help of the cooperating teachers) prepared the students for 7 pieces of music to be performed during the concert:
Star Spangled Banner
Lift Every Voice And Sing - This staple piece is sung every year at the concert.
Give Me Your Hand - A negro spiritual that was performed A Cappella as our own featured spot on the performance.
Justice (prelude to I Hear The Drum)
I Hear The Drum - Both the prelude and this piece were commissioned by Margaret from Dr. Cedric Dent, member of 6 time GRAMMY winners Take 6 and professor at MTSU. He composed the pieces with the MET singers and the Celebration Youth Chorus in mind.
​Glory - Popular song recorded by rap artist Common last year, with Cedric Dent Jr. performing the rap portion of the song.
We Shall Overcome - Wonderfully moving song ending with the entire audience filled with joy and holding hands with complete strangers. This piece is also done every year.
Needless to say, we had our work cut out for us. These pieces were all performed with the Nashville Symphony except the a cappella Give Me Your Hand. Dr. Dent's piece, Justice and I Hear The Drum, were premiered that evening as well. Long strenuous rehearsals ensued to help prepare the students for the rigor of performing with an orchestra. In particular, working with the students on making sure that they didn't fall asleep with the soothing sounds of the orchestra (which I find impossible... especially with our section of the choir loft directly behind the percussion section!).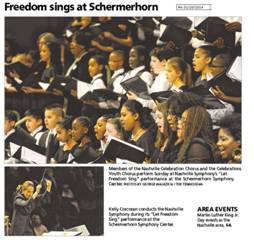 During a break from one of the rehearsals, the teachers, Margaret, and I got together to talk about different ways for the students to understand what the music, the words, the concert, and the overarching meaning of the night and Dr. King himself meant. The students are so far removed because of their age and only are able to understand anything about Dr. King and the culture he believed in by learning about it in history class. We talked about this and it was a difficult thing to express to the kids. We didn't know it, but this problem was soon to be solved.
Before the performance, there was a panel discussion facilitated by the National Museum of African American Music. This discussion was a preparation for some audience members to understand some of the things to listen for and learn about the pieces being performed that night. It's a way to get to know the pieces and their composers, similar to Inside The Actors Studio. A musician performed Love and Happiness to open up the discussion and he was backed up by the MET singers that were in attendance in an impromptu call and response. A wonderful moment.
At the end of the concert, we came back into our rehearsal room as we would normally do and started a debrief of the concert. The kids had already been there since 12:30 and it was now 10 pm... a very long day. All of the volunteers/parents of some students who help with logistics were in the room.
A side note: Sometimes we are unable to rehearse at our normal location on Monday nights at West End Middle School so we have the opportunity to rehearse at two local police precincts who open up their office space for us to rehearse. Two sergeants from these precincts were in attendance and they were moved by the character of the rehearsing ensemble so much that they came to show their support and watch the performance. They came by after the performance to congratulate the students on a job well done and to inform them that they are welcome to rehearse at their precincts whenever they would need.
All the teachers, including myself, offered up words of encouragement and congratulations to the students. It was a very feel good moment of accomplishment and the students seemed excited to participate in this moment again as in next year. Next, there was something electric about to happen.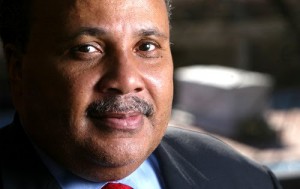 We were informed that everyone in attendance in the board room of the Schermerhorn was in for a certain surprise. We had learned, during the performance, that one of Dr. King's sons, Martin Luther King III and his family and friends were in the audience. He had spoken at the Music City Center earlier that day. The surprise was that he was on his way to speak to the kids after the performance. Their faces LIT UP! 12:30pm to 10pm would make anyone tired but they were alive and vibrant and prepared to be inspired as well as their volunteers and teachers.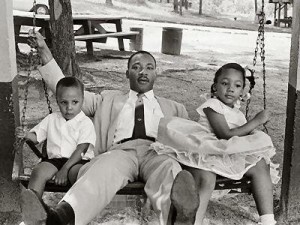 It was quiet when they all walked in: Martin III, his wife and their daughter, plus a family friend, and a gentleman by the name of Dick Gregory. We had no idea what to expect... all we were able to do was just sit and take everything in as it came our way. I was humbled when Martin III spoke to the kids, giving tidbits of inspiration to last a lifetime. He recalled moments when "dad" and his other brothers would play games but also talked about the great teacher their dad was. Truly, an amazing man to hear about first hand and things that you don't get to hear in the history books. We were then blessed to hear Mr. Dick Gregory speak. A weathered man from NY with a long beard and a weary heart who spoke to the kids and told them how much he was inspired by them. He mentioned what it was like being at the numerous marches, sit-ins, and many other kinds of protests with Dr. King. He was very REAL with the kids. Told it like it was, is, and then some. It was emotional, inspirational, spiritual, and it was all REAL. Truly an experience that I will never forget.
I want to thank y'all for just perhaps taking some time out of your day to read this if and when you get the chance. Thanks for being a wonderful team to work with every day. We can be the change to the music world that everyone needs. To be a part of something bigger that can help affect the lives and spirits of those participating is truly an amazing thing to witness and be a part of.
Wayne Grimmer, BHS Outreach Music Educator