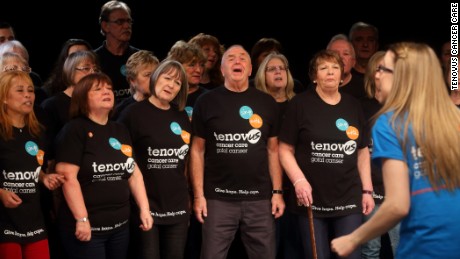 Singing might become a new prescription for cancer patients.
A new study has found an association between choir singing and a boosted immune system in cancer patients. The study suggests singing in a choir could help put cancer patients in the best possible position to receive treatment and maintain remission.
The research published by the cancer journal founded by the European Institute of Oncology in Milan featured 193 patients who were either in remission, caring for cancer patients or were caregivers to a now-deceased cancer patient.
via Choir singing may boost cancer patients' health, study says - CNN.com.