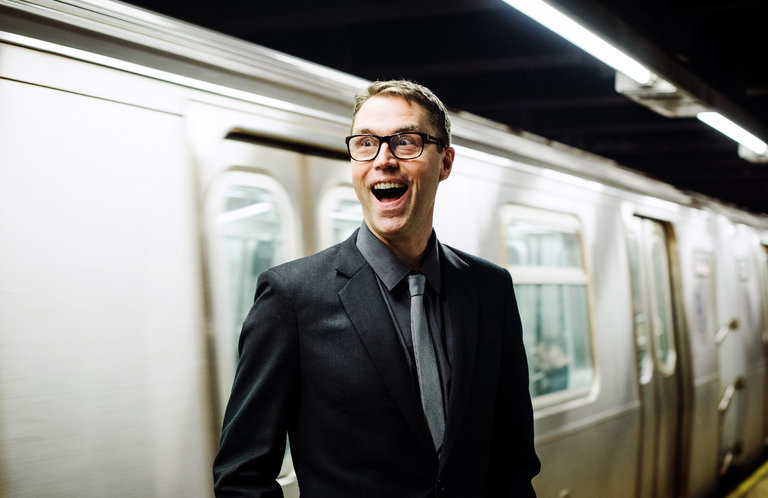 Barber-buddy, aca-guru, Life Member Deke Sharon's latest triumph is In Transit: The A Cappella Musical on Broadway, and The New York Times thinks he's swell.
With each new step on his journey to bring "harmony through harmony," Deke has been expanding broad public interest in music without instruments, and more importantly, "harmony through harmony." As collaborator Kristin Anderson-Lopez said: "He truly believes that groups of people singing together creates goodness in the world. And at this moment in time, we really need that kind of harmony."
Sounds familiar? No surprise: having done it all his life, with a stint in barbershop along the way, the habit of social good through singing runs pretty deep in his blood:
This, after all, is someone who says he could sing before he could talk and whose parents signed him for a church choir at the ripe age of 5. He later participated in musical theater but had an a cappella epiphany in his freshman year at San Francisco University High School, where he led the barbershop quartet in a production of "The Music Man."
via From 'Pitch Perfect' to Broadway, He's Vocal About A Cappella - The New York Times.