Pittsburgh-area quartet Chromatics had a fun but typical day planned... sing at a local event, then maybe grab a bite to eat. But being in the right place at the right time paid off and turned into a big day! The lesson? Sing well, get barbershop out into the world, and be ready for anything!
Check out their recap: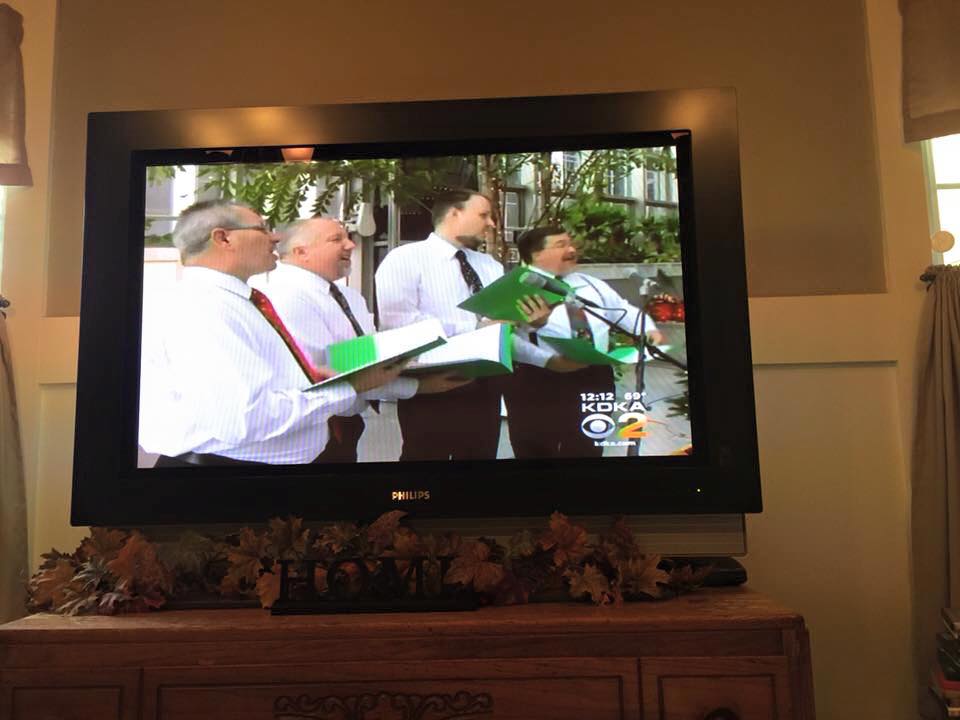 My quartet, Chromatics, has been hired to sing on stage as part of Pittsburgh's annual "Light Up Night"...kind of opening the holiday season for the city of Pittsburgh. We'll be on the market square stage off and on from 5:00 to 9:30. This was an exciting opportunity in and of itself, but there's more.
We were asked to be the music lead in for a big press conference yesterday to promote light-up night, and we helped ring in the festivities with several songs. Cameras were trained on us, and we made the local news last night and this morning. My ugly mug with a handlebar mustache made it onto the front page of the business section in our local paper....but that's not all...
After the conference, we went to lunch downtown. As we had a great stretch of weather, we were able to eat outside in November! Of course, when you get 4 guys who like to sing together, you do what comes naturally...you sing. Of course the cell phone cameras were rolling and we got lots of applause. But one particular bystander stopped and listened intently to us. After we finished singing, he approached our lead, Paul Kulwik, and started talking about wanting to hire our quartet for a gig that very night!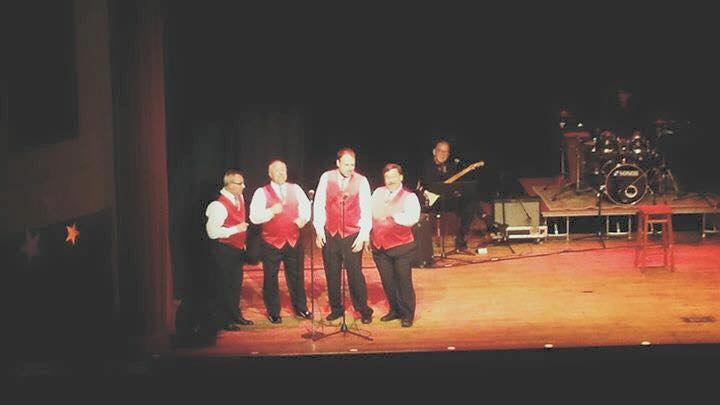 Chromatics went and sang a three song set to a packed 1200 seat theater...what a rush! To sing to a completely new audience who was appreciative and CHEERED LIKE HECK for us was one of the highlights of my career. You have no idea the adrenaline rush that this performance brought us.
Chromatics is here to stay!!