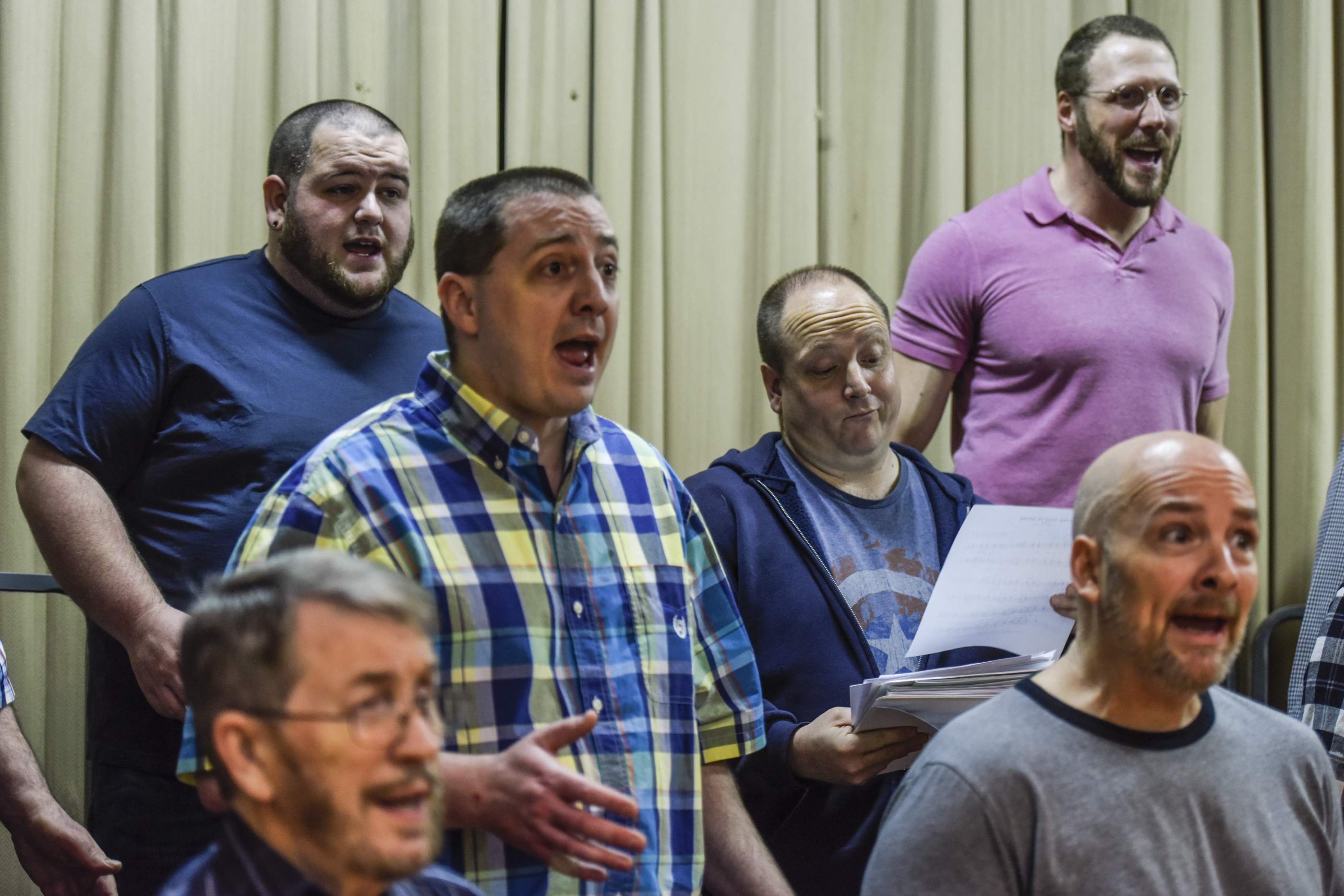 We seldom see "embedded reporting" about barbershop, so we really love this writer's immersion into the barbershop experience with the Charleston, West Virginia, Chapter:
More than a year ago, I stumbled into the idea of taking a month to explore a topic I didn't know much about. One topic led to another and then another and so on.

This series has taken me some interesting places. I've learned what it's like to give up meat. I've studied yoga. I've fired handguns, danced with the ballet and zip-lined off the New River Gorge Bridge.

Each month, I'm just trying to broaden my perspective a little, discover things about myself and the world around me.

A few months ago, Steve Waggoner and Ted Rose with the Kanawha Kordsmen contacted me to see if I'd be interested in learning to sing with them and take part in a competition in Ohio with the group.

It all sounded pretty weird to me, but absolutely irresistible.

For as long as I can remember, I've wanted to sing. But I've never been especially good at it.

read more: Charleston Gazette-Mail | One Month at a Time: Finding my voice with the Kanawha Kordsmen.