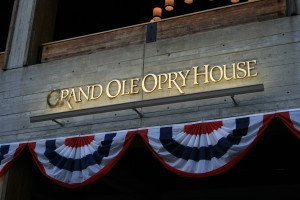 Music City will again host a major gathering of close-harmony singers, when the Nashville-based Barbershop Harmony Society welcomes more than 2,000 guests to its Midwinter Convention, January 22-27, 2019.
The Midwinter Convention celebrates the intergenerational appeal of a cappella singing, with major events that include an International Youth Barbershop Chorus Festival and the International Seniors Quartet Contest.
The Grand Ole Opry will be the primary venue, and its availability was a major factor in the the decision to site the event in Nashville. "There are only a handful of halls that are truly iconic destinations," said Dusty Schleier, CMP, Events Manager for the Society. "We know that we will see an uptick in attendance simply on the strength of the Opry. High school choruses will drive across the continent for the chance to appear on that stage." The Gaylord Opryland Resort will be primary lodging for the event.
The Barbershop Harmony Society has previously hosted several major conventions in Nashville, most recently in July 2016, when more than 8,000 guests filled the city with harmony during the Society's annual international convention. Harmony University, an annual week-long school, also draws 700 students each summer to the Belmont University campus.
###
The Barbershop Harmony Society is the world's largest all-male singing Society, with more than 22,000 members across North America; affiliated men's and women's organizations in more than a dozen countries bring the total number of active singers to more than 80,000 worldwide. Through active programs in music education, publishing, performance and outreach, the Society preserves and extends the reach of a uniquely American close-harmony musical art form whose roots lie in African-American communities of the South in the late 1800s. Founded in 1938, the Society now expends nearly $1 million annually in support of community and school programs that bring the fellowship, fulfillment and excitement of vocal music to a new generation of singers.
The Society has called Nashville its home since 2007, and is proud to have been honored by the Nashville Business Journal as one of the Best Places Work in 2016 and 2017.