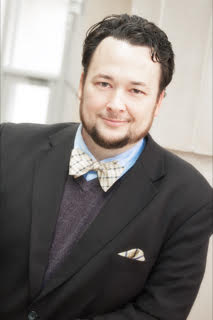 Steve Scott has been named Music Education Specialist for the Barbershop Harmony Society, joining the staff in July. In this capacity, he will oversee the development and implementation of new interactive and online learning for Harmony University. Steve will also assist in the operation of music-based curriculum at BHS education events and assist in the Healthy Chapter Initiatives.
Steve is an experienced educator, having taught voice and choir in higher education in Ohio, Georgia, and Kansas. He completed course work for a Ph.D. in Vocal Pedagogy from the University of Kansas and earned an MA in Vocal Pedagogy and an MM in Choral Conducting from The Ohio State University, where he also received a Singing Health Specialization; he also has a BME in Choral Music Education from Utah State University. Additionally, Steve has been active a researcher, presenting at national and international music conferences. His research interests include the biophysiology of the barbershop singing voice, barbershop acoustics, barbershop history, and Brazilian art song.
Steve joined the Barbershop Harmony Society at age 11 in the chorus his dad directed and in which his brothers sang. He is a certified Singing judge and is a frequent faculty member for Harmony University where he teaches voice techniques and vocal pedagogy. Steve has been active as a clinician, coach, and chorus director, and has sung in various quartets and choruses, including the 2016 silver-medalist chorus, Central Standard of Metro Kansas City. Steve recently served on the CS music team as Vocal Coach.
Steve's pride and joy is his family: spouse, Jaylene and daughter, Lydia. They are excited to make their new home in Nashville.