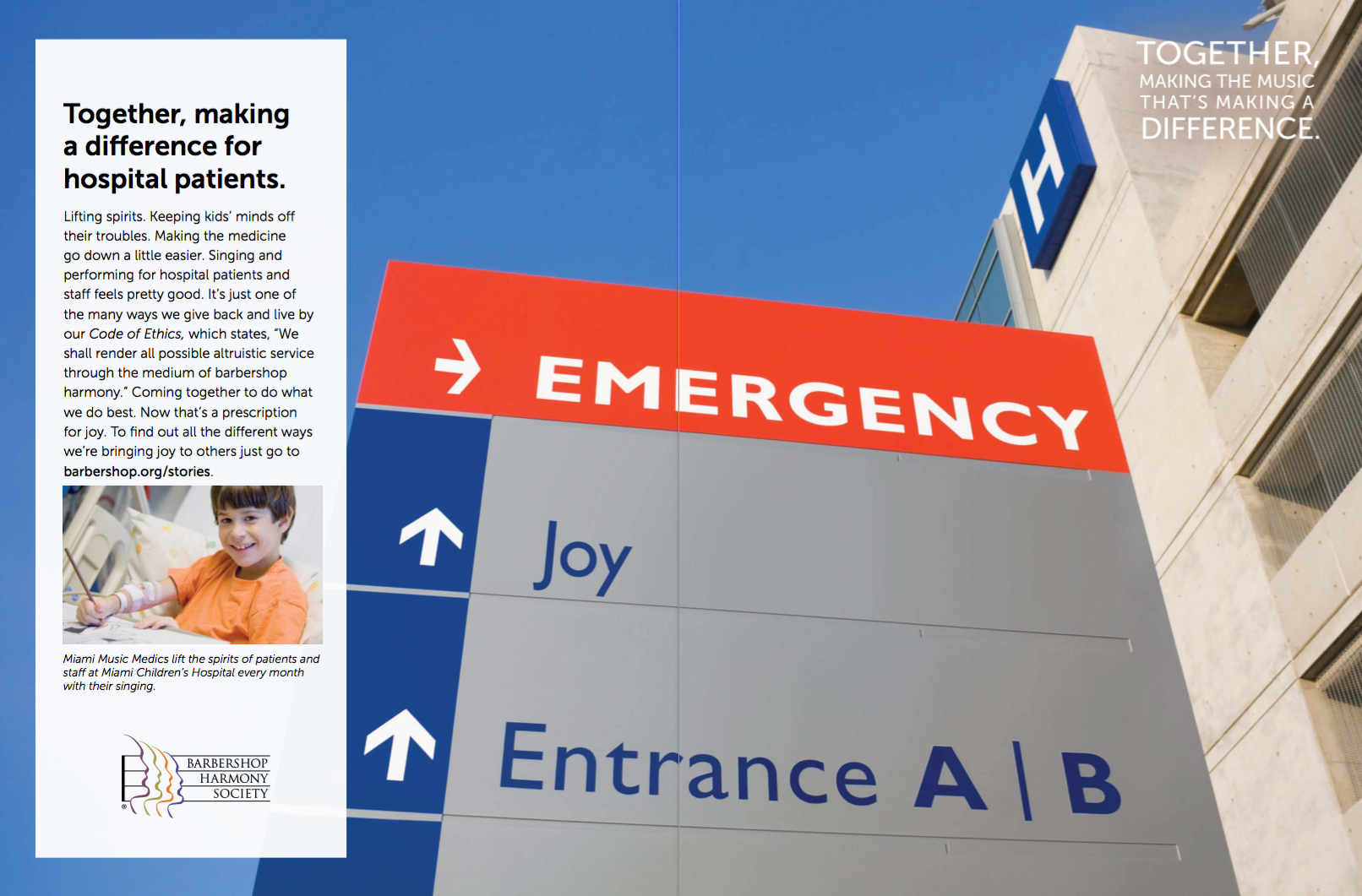 Together, Making the Music That's Making A Difference. It's a theme you've heard a lot about over the past few years. It embodies our commitment to core values of changing lives through harmony, of being genuine in our passion (singing) and compassion (connecting to others.)
We often showcase stories in The Harmonizer magazine, and via other publications. But we know there's so much more going on than we can ever capture.
Share your stories here, of how you are making a difference in people's lives. We want to highlight your good works, and retell those stories in social media, the magazine, and throughout the world.