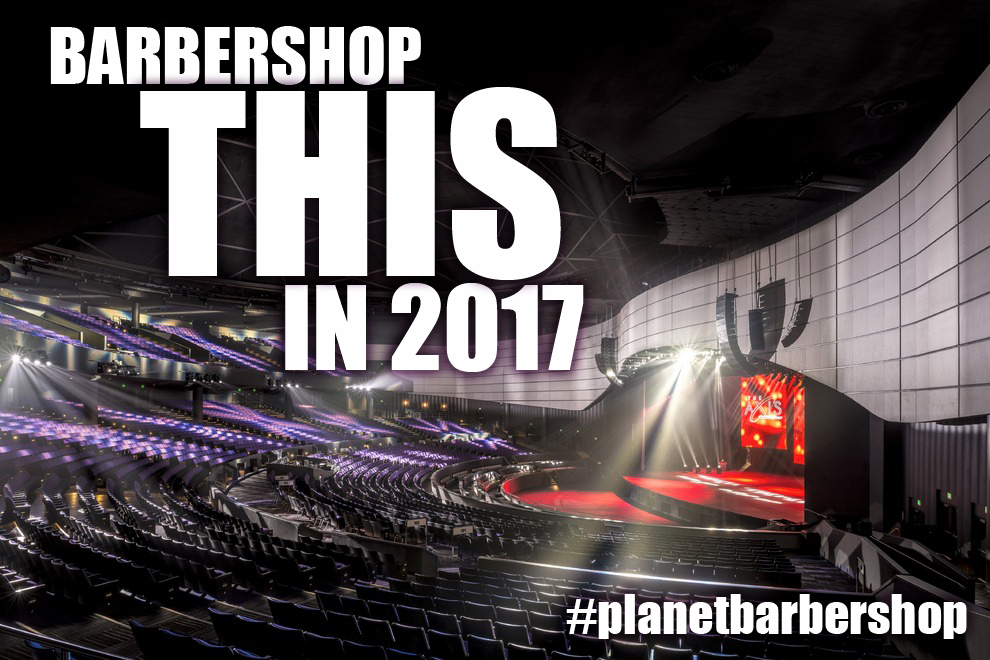 You've never heard barbershop like this -- in an intimate 7,000-seat venue designed for music!
Perfect sound at every seat INCLUDED!
State-of-the-art concert lighting INCLUDED!
Perfect sight lines throughout the facility INCLUDED!
For the first time, all of our shows and contests will be walk-in ready -- the minute we arrive at the Axis Theater, everything required for a sensational show is already in place. This premium space was built for the demanding needs of superstars like Britney Spears, J-Lo, and the Miss Universe finals. (No, Steve Harvey will not do the call-off of winners.)
More details will be announced during our Midwinter convention... join us via the Midwinter webcast if you just can't wait!
See pix of our incredible performance venue for 2017...
The stunning AXIS Theater at Planet Hollywood in Las Vegas.