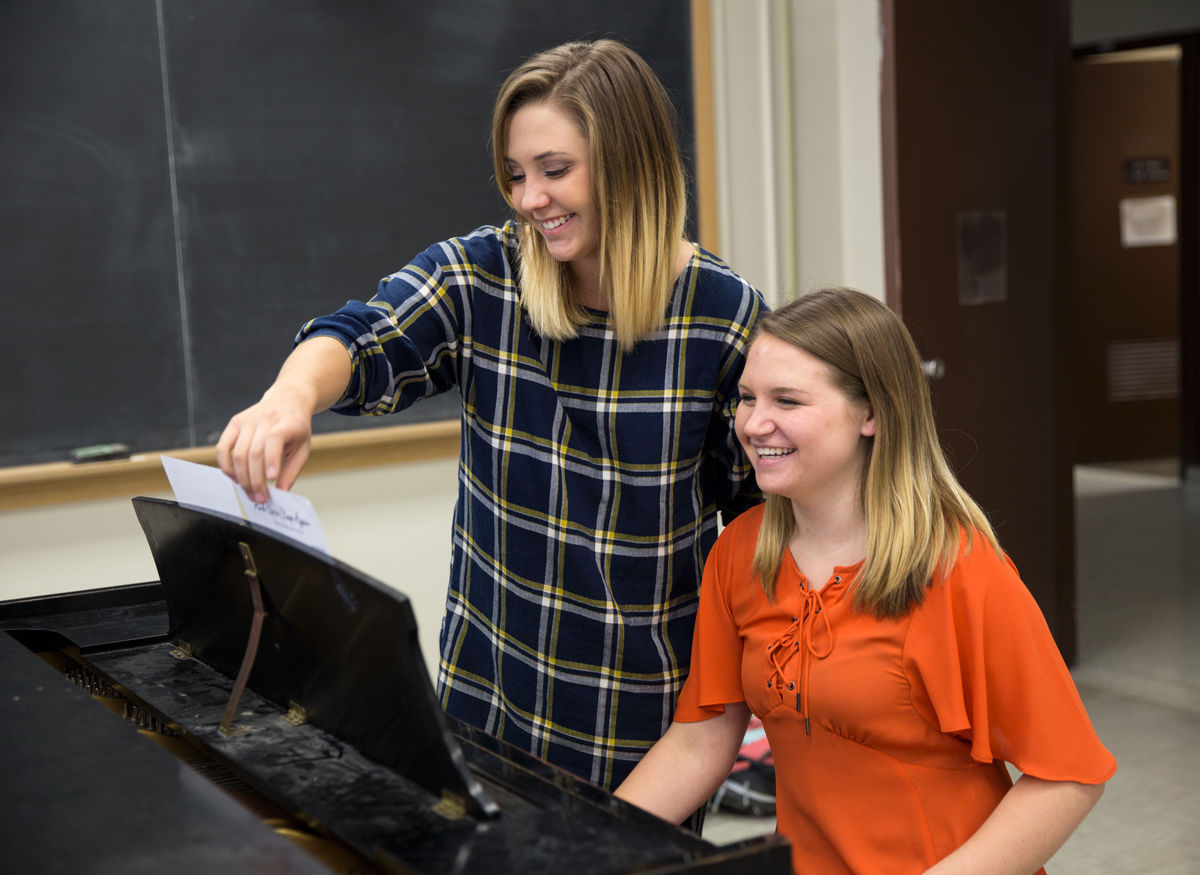 Talk about the Holy Grail of barbershop ambassadorship: young barbershop singers brought their high school experiences to college, and founded new ensembles there. And soon they'll be now heading to San Antonio for the Youth Chorus Festival.
Knowing that [Jadyn] Johnson had an interest in barbershop music, Emily Freeman approached her in February of this year with the idea of launching an inclusive all-female barbershop group at UNL. Johnson agreed and from there, the two formed Star City Sound.

Inclusivity is central to the objective of Star City Sound, so Johnson and Freeman have distinguished themselves from other on-campus choral groups by establishing the group as a non-audition-based organization with no experience needed.

"There's a lot of groups around campus that are exclusive and audition-based," Johnson said. "And I think that kind of strays away from the importance of music, and getting together and just creating."

Star City Sound started inviting high school music students from around Lincoln to promote inclusivity. Johnson said allowing high schoolers into the group is important because it presents an opportunity for them to branch out with different music styles before heading off to college.

"Barbershop is really difficult," Johnson said. "I think it's extremely underrated for how difficult it is. So when high schoolers are getting this experience before they're going off to college, it's just gonna strengthen their musicianship even more."
A nice bonus: the story is reported in the student-run Daily Nebraskan.