If you're ready to make a difference in people's lives through the joy of singing, the Barbershop Harmony Society stands ready to assist you!
A new application cycle of our successful outreach grants program begins September 1, but you should be working with your team now (chapter board, district leadership team, partner organizations, stakeholders) to craft an application that is thorough, informative, accurate and compelling. To get you started, you should look through the application questions and begin drafting your responses offline.
Based on user experience and feedback over the past two years, and a recent professional audit of our entire process, we are migrating the submission process to a new online platform beginning September 1. As illustrated here, the 2017 cycle will again have two application windows. Please note that actual time period for completing the online portion is 30 days, so offline advance preparation will be very important.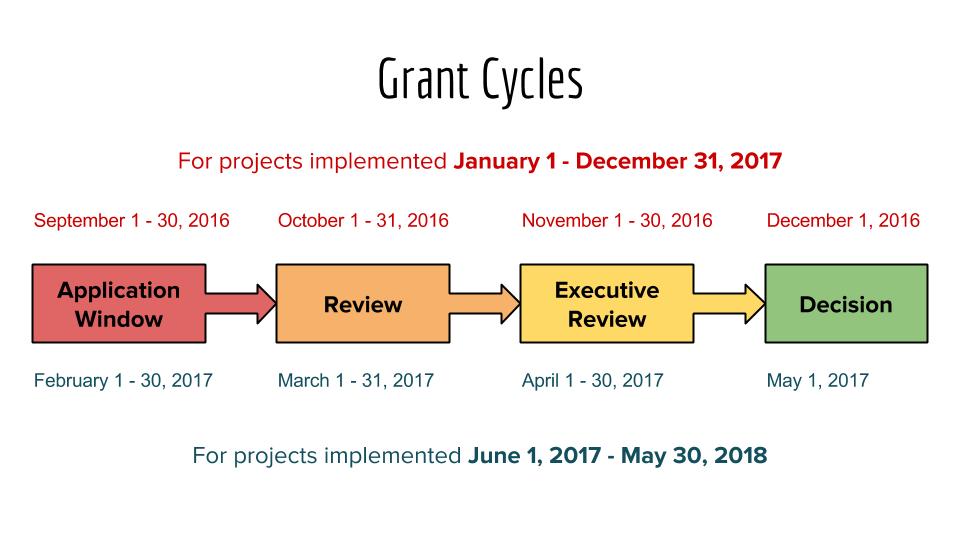 For full details and downloadable templates of the questions, please visit www.barbershop.org/grants