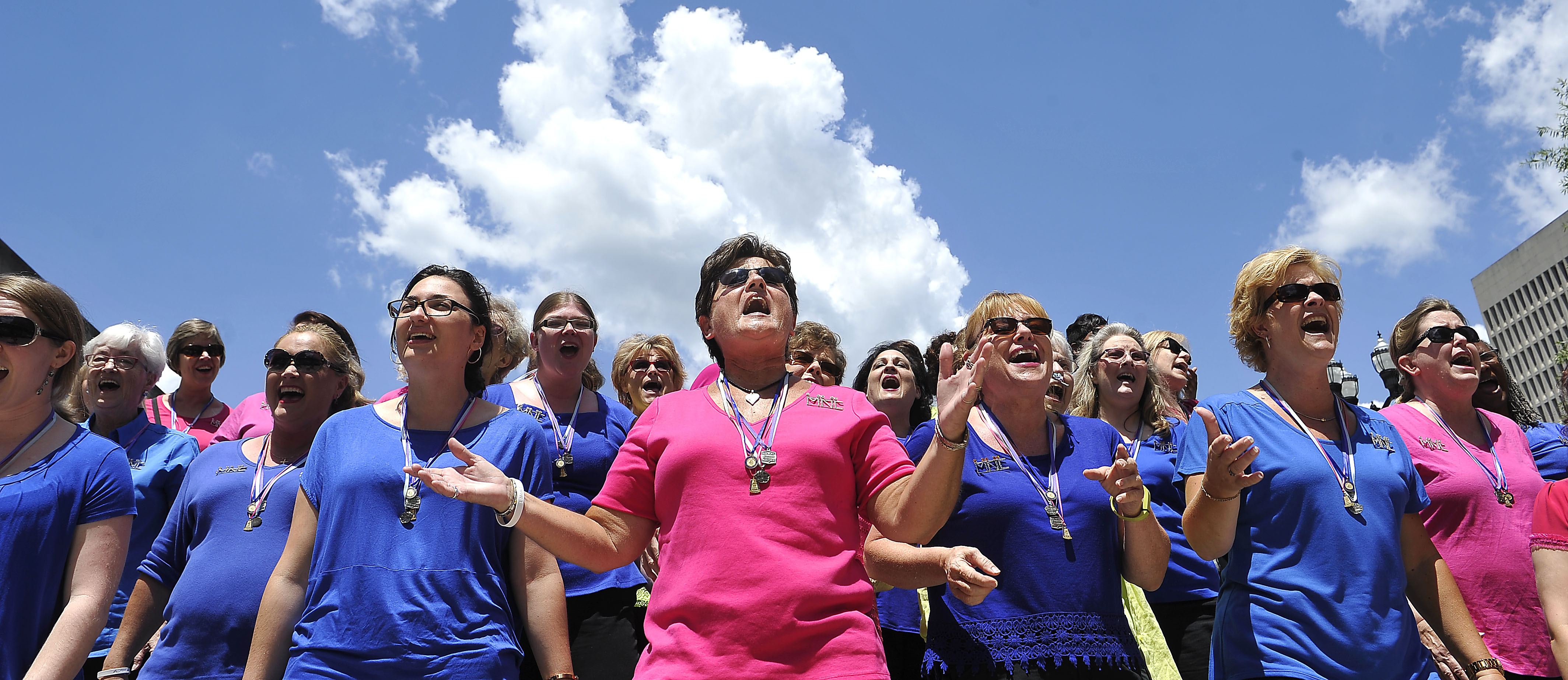 Metro Nashville Chorus (Sweet Adelines International) sings as part of the daylong outreach effort. Other local groups included the TuneTown Chorus of Sweet Adelines, BHS bronze medalist Music City Chorus, and The Nashville Singers.[/caption]
The 2015 Barbershop Harmony Festival in Nashville, staged as part of Harmony University, received some nice coverage in the Tennessean daily newspaper.
More than 600 performers serenaded the public with a classic barbershop sound in downtown Nashville Saturday.

From traditional barbershop-style songs, to jazz, disco, pop and even rap, singers adhered to the four-part a cappella harmony. Buses shuttled about 30 quartets and choruses to the Nashville Farmers' Market, Victory Park, Adventure Science Center, Church Street Park, Legislative Plaza and Centennial Park.
Read the full story: