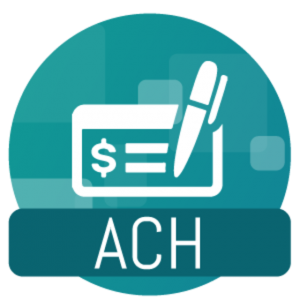 The Barbershop Harmony Society has been working toward a new system of payment for chapter and district dues. Some of you may be familiar with these efforts that we started over a year ago described as the ACH Transition Project. As you may know, the current traditional system we use consists of mailing dues checks quarterly. Then, the recipient has to take it upon themselves to deposit the check, assuming the check made it safely. Or, when checks are lost or sent to past Treasurers, BHS reissues the check and the process starts over.
With our new process, not only will we almost completely eliminate the risk of losing the payment, but also it provides direct deposit into the chapter or district's bank account, taking any burden of depositing off the recipient.

We are hoping to switch entirely to processing payments via ACH (Automated Clearing House). For those not familiar with ACH, it is a network that processes electronic financial transactions. Specifically, the Barbershop Harmony Society would use it for direct deposit of your chapter/district dues payments. The processing currently applies to just U.S. chapters/districts but we hope to identify a solution for our Canadian chapters to provide options since we currently do not collect Canadian chapter dues.
Not only will you be helping your chapter and district by receiving your payments faster and reducing the risk of lost checks, you will be helping streamline payment processes for the Society as a whole.
By providing your bank account the information, the Barbershop Harmony Society will only have the ability to deposit payments into your bank account. We will not see any of your chapter's transactions, balances or related financial information.
Chapters/Districts that have already provided information
There are a number of chapters and districts who have already provided us the necessary information to move forward with testing this new system. The president, secretary, and treasurer of those entities should have received an email summarizing next steps. If you didn't receive that email, please contact us at chapters@barbershop.org.
Add your chapter or district to the program
If your chapter or district has not provided the necessary information, treasurers, please submit through this secure form by CLICKING HERE. If you're uncomfortable providing the information electronically, you may call the Finance Department at 615.673.4119 to provide the information over the phone.
The information that is needed to facilitate the ACH deposits is:
Bank Name

Bank Routing Number

Bank Account Number

Bank Account Type (i.e. Checking or Savings)
Please submit the information through the secure form above. Do NOT email the above information.
FAQ
For a list of FAQs about the BHS Chapter & District Direct Deposit program, please CLICK HERE.
For questions or concerns, please contact chapters@barbershop.org.