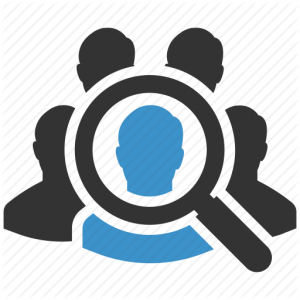 Sooner or later every chapter/chorus will find it necessary to find a new music director. Many things can be done to maximize the probability of success in finding a director.
We recognize that this isn't always an easy process, but we hope these guidelines can help provide some suggestions around the process of a search.
Important note: These guidelines are not intended to be a 'checklist' but simply suggestions and guidance in approaching the process. Every chapter of the organization and its needs are different! You may use a piece of this resource or all of it.
Access to the Guidelines
To access the suggested guidelines, please visit our online Document Center: CLICK HERE
Additional Frequently Asked Questions
What is the best way to deal with a current music leader (such as an associate or assistant director) if they may not be the new music director?
Be sure that your chapter is clear about what you are looking for in a music director and offer for the individual to apply for the position along with the other applicants! They may end up being the best fit for the role you're looking for, so don't burn that bridge!
How should the music director and the chapter board work together?
Like a producer (the chapter board) and director (the music director) of a film or play, these two roles must play hand-in-hand yet with well-defined roles and scope of creativity, expression, and oversight intact. Each should definitely be well-informed of the dynamics of the chapter. The music director should contribute and be aware of the identity that the chapter board has created and adopted. Similarly, the chapter board should foster contribution and buy-in from the music director in where the chapter (and its musical arm, the chorus) would like to go.
Of course, since most of the time a music director is considered an 'employee' of the Chapter Board, there should be an understanding that the Chapter Board (the producer) is responsible for general oversight of the chapter and its experience.
How do we know what kind of music that the director proposes will work for us?
A visioning of what you want your chapter to look like will give you a pretty good idea of what kind of music you should focus on. Obviously, you want to give ownership of those types of decisions to your music director, but they also can be surrounded by a great music team who can affirm and provide support to his or her decisions.
Remember, try not to get stuck in looking at the chapter now, but at the chapter, you want to see. If you desire a chapter diverse in age, ethnicity, etc… you'll need to have a variety of music which includes various approaches to our artform.
If you want to keep your demographics exactly the way they are now, have you considered polling the chapter for the kind of music they would like?
We know there are plenty of other frequently asked questions about conducting a Music Director Search. As always, please feel free to reach out to your District Leadership or the BHS Chapter Leadership & Education Team who has resources and experience working with chapters through this transition (chapters@barbershop.org or 800.876.SING)