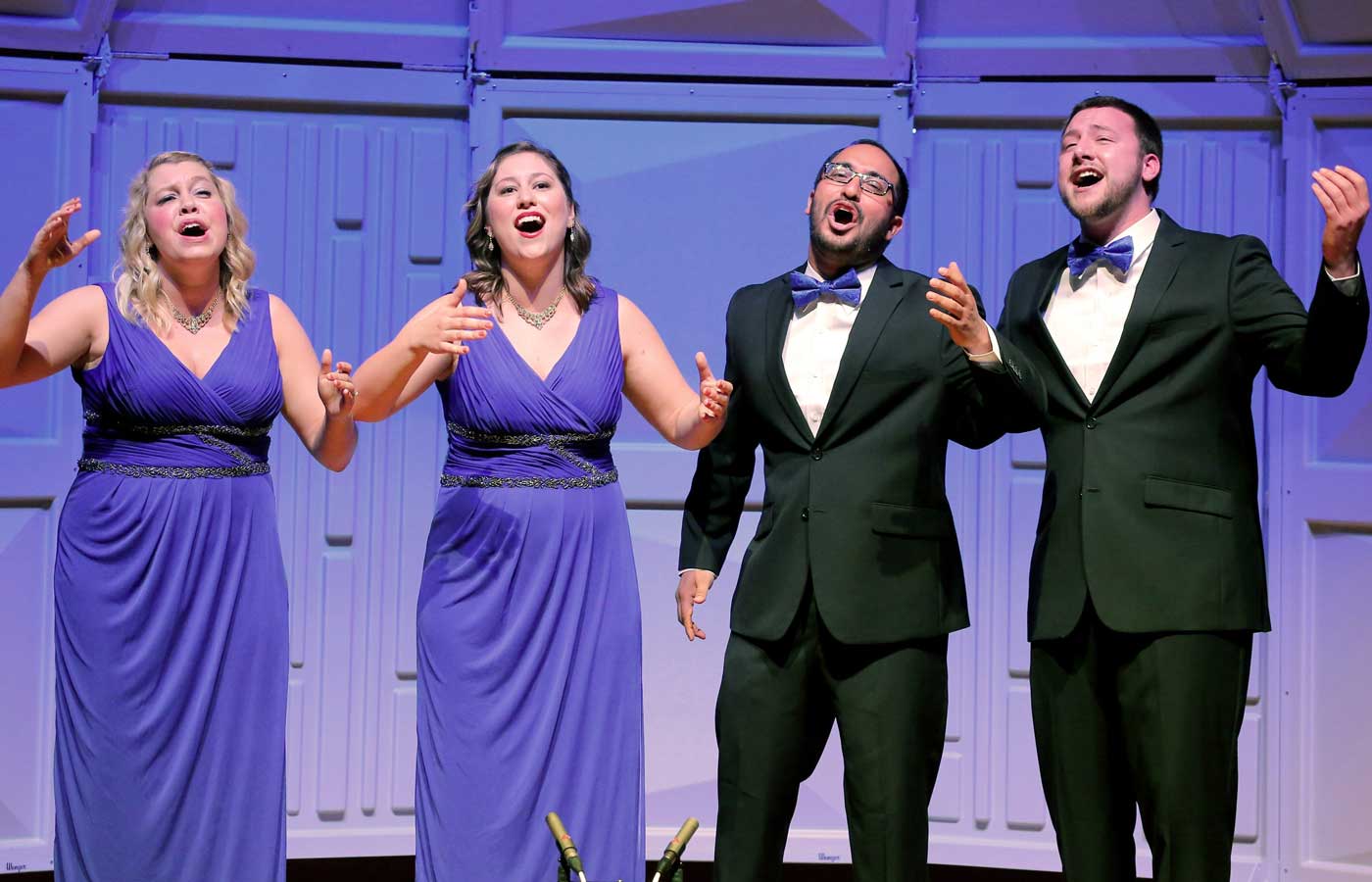 Another great story about barbershop in a college publications. This comes from the UMSL Daily of the University of Missouri-St. Louis.
Double Date members (from left) Michaela Slamka, Blair Brown, Ravi Raghuram and Nathan Johnston, recently won the gold medal in Barbershop in Germany's world mixed quartet division. Their goal is to bring barbershop and a cappella music to a new generation of singers and fans. (Photo by Eric Ideler)
Double Date had already started to create buzz in St. Louis, before they entered their first world competition in Germany. Now, returning with gold medals, they're starting to create a stir in the international music scene.The quartet made up of University of Missouri–St. Louis students and recent alumni, won the world mixed quartet division at the recent Barbershop in Germany BinG! competition. The group beat out quartets from several other countries, often with much older and more experienced members. The BinG! competition is unusual because most competitions offer divisions for either all-male or all-female groups, rather than mixed-gender quartets. Double Date is the first American quartet to win the competition.