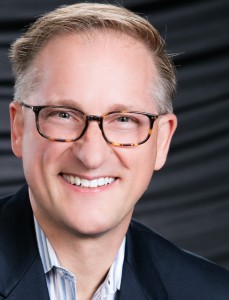 Marty Monson
CEO, Barbershop Harmony Society
The Barbershop Harmony Society is pleased to announce the appointment of its new CEO/Executive Director. Twenty-three-year member Martin "Marty" Monson was named to the post after an extensive search process conducted by the Barbershop Harmony Society's Board of Directors and the search firm Genovese, Vanderhoof & Associates. Nearly 60 candidates, many with extensive musical and association management experience, were considered for the position.
Marty is currently president and owner of Visual Communication Advisors, a strategic planning consulting firm. Prior to that, he was vice president of business development for Glowpoint, a telecommunications and teleconferencing company.
"I am honored by the opportunity to serve the Barbershop Harmony Society in this capacity," Marty said. "I'm eager to get started." Society staff was informed of the decision on the morning of Friday, July 20. They will meet with the new CEO on Tuesday, July 24.
Marty has been president of the Hilltop, Minn. Chapter (LOL) of the Barbershop Harmony Society for the past five years. His leadership has helped to significantly grow membership and transform the Hilltop chapter (and its Great Northern Union chorus) into one of the Society's most dynamic organizations. An article about this transformation appears in the November/December 2009 issue of The Harmonizer magazine.
"Marty brings unbridled passion and enthusiasm to this role," said Alan Lamson, president of the Barbershop Harmony Society and interim CEO. "His ideas for the future, his successes with Great Northern Union, as well as his business successes, gave the Board the confidence that he was the right person at the right time for the Barbershop Harmony Society. We are also excited by his ability to work with staff, committees, the Board and the membership to move us forward."
"The search committee was looking for a strong blend of skills, experiences, energy and vision as demonstrated in business and barbershop," added Shannon Elswick, Society executive vice president. "Marty's success at the chapter level is undeniable, his energy is boundless, and he brings a vision that we believe will engage current members and attract new ones. We also believe Marty will use the great resources we have as an organization to broaden and enhance overall awareness of barbershop harmony."
Marty, his wife, Amy, and their children, Stefany and Luke, will relocate to Nashville, Tenn. in the near future. The newly appointed CEO will meet with the Operations Team and deliver the keynote address at Harmony University on Sunday, July 29. He will officially begin his duties at the Society's Nashville headquarters on August 13.