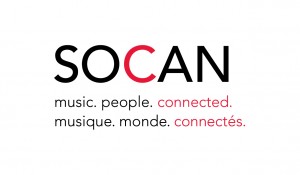 The Barbershop Harmony Society has updated our Application for Show Clearance: SOCAN License Form and is now available for download on our Society online Document Center.
The general form updates are reflective of what the current process is for processing show clearance requests as an organization, alongside your District Leadership. This will also streamline and unify all methods of processing across the various districts.
Please note that the minimum fee for a SOCAN License is $35.00. There is a tool available through SOCAN to help you calculate the owed fee here: socan.ca/calculator/4A1
As a reminder, chapter secretaries should submit Section 1 of the SOCAN Show Clearance & License Form to their District for review and approval. After the performance, Sections 2 & 3 should be completed and sent directly to SOCAN with applicable payment. A copy should also be sent to your District Secretary and the Barbershop Harmony Society. Also, checks should NOT be stapled or taped to the form, only paper-clipped.
Please help us by encouraging and discarding older versions of this form, including the carbon forms (that we still see now and then).
There are three formats of form that your chapter you can utilize:
After your performance, when sending a copy to the Society offices, you can email (preferred) it to chapters@barbershop.org or mail to:
Barbershop Harmony Society
C/O SOCAN Show Clearance Copies
110 7th Avenue N
Nashville, TN 37203
United States of America
If you have further questions or need further assistance, please contact your District Secretary or Society.