First Singing Valentines press sighting of the year! Now is a great time to contact local press with photos and stories from last year's event, with aim of promoting 2016 sales.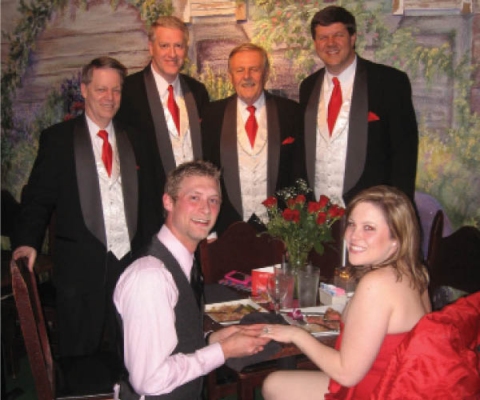 Past assignments have ranged from the "set up" for a marriage proposal to delivery to a teacher in a packed elementary school cafeteria where a rare hush came over the students to hear the beautiful song.

One delivery embarrassed both the recipient and the quartet, according to Jenny Mercing, a bass from Mayflower, Arkansas, with VocalTeaz. The couple was sitting in a hot tub when they arrived to sing.

via Singing Valentines Melt Hearts - County Line Magazine - January/February 2016.