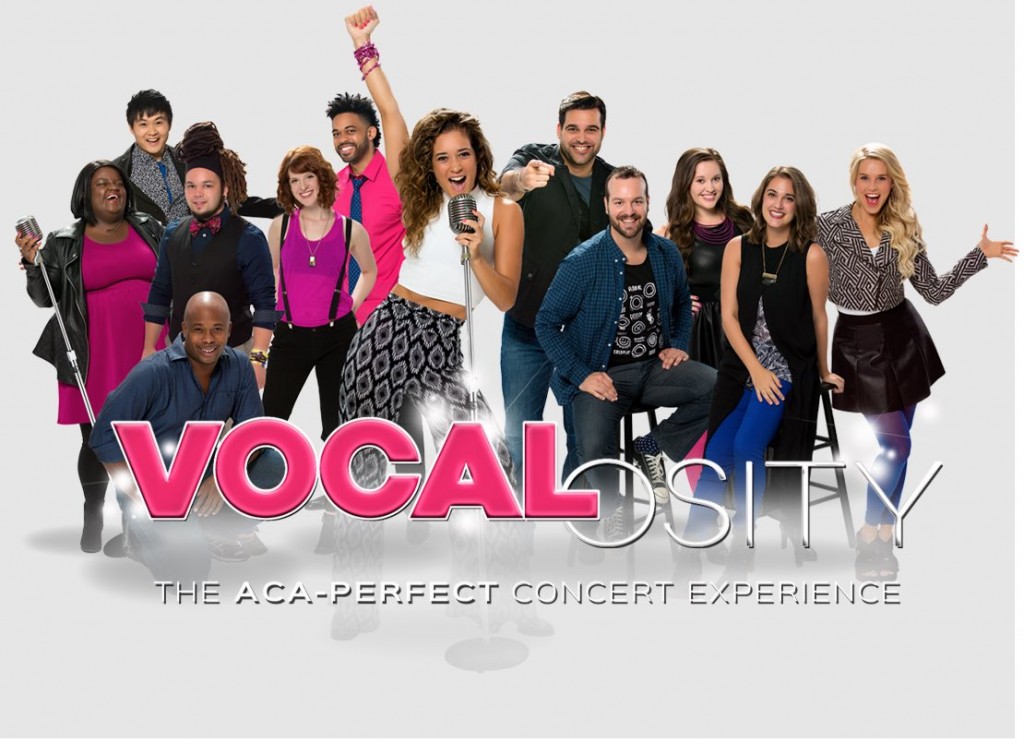 Vocalosity, the touring a cappella experience, is hitting the road again this fall and winter for 30 dates across the continent. And once again, there are opportunities for barbershop groups to be the opening acts for these high-profile a cappella gatherings!
To enter the Aca-Performance of a Lifetime Contest:
Visit the tour/tickets page and click through to your local show. Not all venues offer this opportuniuty, although the following sites have been confirmed: New Hope, PA; Decorah, IA; Winona, MN; Wausau, WI; Traverse City, MI; Glendora, CA; Morristown, NJ; Portland, ME

Prepare a 1-2 minute video representative of your group, then upload it to YouTube. The production team will review and may offer a chance to appear on stage!
Gig or not, be sure to catch this great show! Follow on Facebook.