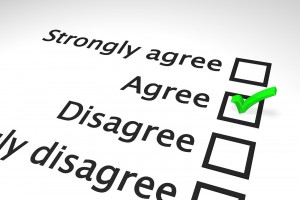 Last week, an email was distributed to Chapter Presidents, Secretaries, and Treasurers inviting chapters to provide valuable feedback to our organization! This will help guide us in our strategic direction and work of expanding our reach & influence.
Rather than imposing a comprehensive, three-hour ordeal of quantitative questions, we've put together this quick "gut-check" survey, which chapters can complete as in as little as ten minutes.
The survey should be completed as a chapter board of directors. We encourage chapters to take a few minutes at their next chapter board meeting to create consensus and reflect on the questions in the survey. The survey is not meant for individual response.
If your chapter leadership did not receive a link to complete the survey, please email us at chapters@barbershop.org and we'll get that link to you!
We encourage candid, constructive, and thorough responses by Wednesday, January 11, 2016.
If you have any comments, questions or concerns please reach out to Antonio Lombardi, BHS Manager of Chapter Leadership & Education at chapters@barbershop.org or Kevin Lynch, BHS Chief Strategy Officer at strategy@barbershop.org.