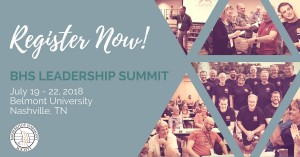 Are you a chapter or district leader looking to hone your skills? Are you a team member who is interested in future leadership opportunities? Whether you are already in a leadership role or are just interested in learning more, the BHS Leadership Summit brings together leaders and aspiring leaders from all organizational levels and backgrounds.
Designed to provide you with as many formal and informal learning opportunities as possible, this year's Leadership Summit will focus on our strategic vision: Everyone in Harmony and will challenge participants to ask key questions like:
Who are we as a chapter, and why do we exist? (The answer to this question will be specifically addressed for chapter leaders in THINK! – a facilitated examination of your chapter, including a review of your existing programs and operations and how they do or do not support your identity.)

Are we inspiring and expanding the impact of barbershop singing to the broader community?

How do our activities align with the strategic vision?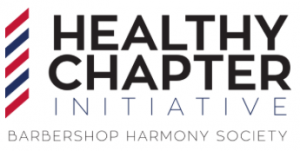 There is so much to learn! Here are our top five reasons why YOU should attend the 2018 Leadership Summit:
Preview the latest leadership curriculum offerings from BHS and learn how to translate your vision – whether of a healthy chapter or a thriving district – into reality. Perhaps you might want to bring some of these courses to your next district leadership academy!

Interact face to face with BHS staff and other district and chapter leaders. This is the perfect time to get answers to all those pressing barbershop questions you've harbored for so long!

Meet with leadership operations team members to learn ways to include other BHS Healthy Chapter Initiatives into your upcoming district schools.

Understand your approach to leadership and learn how to empower others. You'll have time to organize and prioritize your barbershop thoughts and finally answer the question, "What do I do next?"

Experience the fun and fellowship of barbershop on the beautiful Belmont University campus in Nashville, TN. It's hard to believe that college cafeteria food can taste good (it can!) and the new dining hall itself offers the best atmosphere possible for meal-time meetings or catching up with old friends.
The Leadership Summit is designed to provide opportunities for leaders to attain a new level of achievement with regards to their personal leadership skill set. We strive to inspire and educate all leaders!
Come for the Leadership Summit….stay for Harmony University! Register today to attend the Leadership Summit July 19-22, 2018 at Belmont University in Nashville, and stay on campus (in the same dorm room!) July 23 – 29 for a week of singing, fun, and learning at Harmony University.
Operations Session Descriptions
Events Operations
District Conventions – Best Practices & Idea Sharing. We will tackle site selection, contract negotiations, budgeting & how to better engage our attendees.
Guidelines/tips for site selection

Securing venues, using high schools

Negotiating Contracts

Tactics, best practices and how we can best leverage our convention attendance to help control expenses with hotels etc.

Balance sheets of a convention – looking at what "makes money" what impacts the bottom line

Engaging your attendees beyond the contest sessions

Incorporating Mixed Harmony Quartets in our district conventions-Success stories
Membership
The Harmony Hall HQ staff has several programs to support member acquisition and retention, but we know that your local chapter is where "the rubber meets the road." Join Membership Director Caki Gray and Chapter Success Manager James Pennington for a discussion that will include:
What BHS HQ is doing to support local acquisition and retention

How the Healthy Chapter Initiative can support your membership efforts

Success stories and idea sharing from your colleagues
Communications
Facebook and branding and ads… oh my! Whether you're trying to get some publicity about your community engagement, or selling tickets for your chapter show, marketing can be scary. Where do you even start? This session will offer marketing and communications tips from a panel of Harmony Hall professionals, a chance to ask questions, and opportunity for all participants to share ideas and best practices. Marketing is more than science… it's also art.
Leadership Session Descriptions for Leadership Summit 2018
Breakout sessions with 100, 200, 300 identifiers assist participants in understanding the primary focus of the series:
100 – Building effective leader skills – understanding your approach to leadership and understanding others

200 – Becoming an empowering leader – understanding the teams you lead, the mechanics, the practices and how to build relationships

300 – Leading with a focus on the big picture / strategic outlook – Leading teams, team tactics, individual tactics and planning the future
The Five Leadership Practices
Friday, General Session #1
The difference between thriving and surviving organizations is leadership; leaders have a vision and the ability to translate that vision into reality. Leaders have a driving passion to realize the vision, build relationships of trust, unleash the motivation of members, act as social architects, and act from a positive belief about people. Be the leader your organization needs.
Feedback: The Breakfast of Champions
Friday, Breakout ("100")
How do others know when your expectations have been met – or not? Understand the power of Feedback. Use motivational and corrective feedback to build confidence and competence in others. As performers and volunteers, we thrive on feedback that is well delivered. Recognize the Achievers! Learn the "fit, focus and timing" of good feedback. Plan your next feedback.
Empowering Leadership
Friday, Breakout ("200")
The long-term success of any organization is based on leadership. Learn what motivates volunteer members; Autonomy, Mastery and Purpose. Match the levels of participation to the task and learn the 6 contracts of delegation to empower them to support the organization's purpose and become an inspiring leader! Practice an empowering conversation.
Creating a Team Charter
Friday, Breakout ("300")
Get your team in alignment. Team Charter can help a new team and teams that are growing with new members. This is an Introduction to the Team Charter process that uses 5 questions to describe the Why, What and How of the team, as well as future growth ideals and team relationships. When completed, the Team Charter is endorsed by all team members.
Leading an Effective Team
Saturday, General Session #2
Learn that every team is different, learn about them to apply leadership skills more effectively. What makes teams the Best and Worst team experience? Understand the difference between Traditional vs. High-performance teams, plan how you team can become High-Performance. Understand the Coordination and Specialization of team types and the Stages of Team Growth.
Member Audit
Saturday, Breakout ("100")
It takes many members using their skills and talents to support an organization. It also takes willingness – the desire, courage and confidence – to use those skills. Understand the impact of willingness and ability and how to lead each category. Use a member capability audit to assess the skills and willingness of members for any task or role. Conduct a sample audit and make an action plan.
Five Leadership Roles
Saturday, Breakout ("200")
Everyone expects their leaders to have some technical competence and to be good managers. They also demand that leaders take on the roles of Trailblazer to imagine the future, Coach to develop people and Architect to build systems that support the organization. As a leader, what has been your role, and what roles will best support your organization in the future?
Strategic Goals – Setting and Achieving Them
Saturday, Breakout ("300")
A goal unwritten remains a dream. Why do goals fail? Learn the principles of goal setting. Learn the SMART goal-setting process that supports your strategy and objectives. Understand the benefits, obstacles, actions; measure your success using the right metric. This process works for individuals, quartets, teams, committees and all organizations. Write a goal.
Become a "Change-Able" Leader!
Sunday, General Session #3
Change is inevitable in every organization and can come from any direction. Understand the "roller coaster" of change, whether change is being done "by us" or "to us". Learn about the challenges of organizational change, a predictable process that starts at change and ends at acceptance. Learn how to guide people through the change and become a "change-able" leader.